LineageOS is a highly preferred custom ROM for Android users who love to tinker with their smartphones. Disbanding CynogenMOD gave birth to LineageOS in 2016 as a successor. LineageOS offers a clean and stock Android experience to its users. The LineageOS 20 integrates security patches from April 2022 to December 2022. It also received a new camera app with the name Aperture which is based on the CameraX library.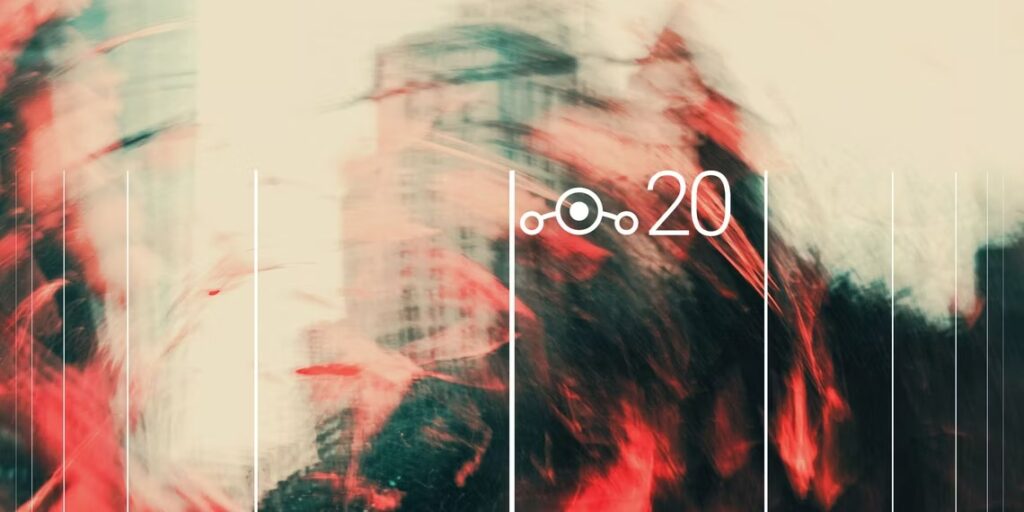 Must See: List of LineageOS 19 supported smartphones [Cont. Updated]
The WebView has been updated to Chromium 108.0.5359.79 and has a new volume panel in Android 13. LineageOS has been expanding the availability of its latest LineageOS 20 iteration to many smartphones. So, we decided to create a list of compatible smartphones of LineageOS 20.
Compatible smartphones with LineageOS 20
The following is the list of compatible smartphones with LineageOS 20, and device codenames are present inside the bracket. 
Mi 6 (sagit)

Fairphone 4 (FP4)

Google Pixel 4a 5G (bramble)

Google Pixel 4a (sunfish)

ASUS Zenfone 5Z (Z01R)

Google Pixel 4 (flame)

Google Pixel 4 XL (coral)

F(x)tec Pro¹ (pro1)

Google Pixel 5a (barbet)

Google Pixel 5 (redfin)

Motorola Edge 20 (berlin)

Motorola Edge 30 (dubai)

Mi Mix 2 (chiron)

Motorola Edge (racer)

Motorola Edge S / moto G100 (nio)

Lenovo Z6 Pro (zippo)

Motorola G 5G / one 5G ace (kiev)

Motorola G 5G plus / one 5G (nairo)

Lenovo Z5 Pro GT (heart)

Motorola G6 plus (evert)

Motorola G7 play (channel)

Poco X3 (Surya)

Motorola G7 Plus (lake)

Motorola G7 power (ocean)

Motorola G7 (river)

Motorola x4 (payton)

Motorola Z3 Play (beckham)

Motorola One Power (chef)

Nubia Mini 5G (TP1803)

OnePlus 5 (cheeseburger)

OnePlus 5T (dumpling)

SHIFT SHIFT6mq (axoloti)

OnePlus 6 (enchilada)

OnePlus 6T (fajita)

OnePlus 7 (guacamoleb)

OnePlus 7 Pro (guacamole)

OnePlus 7T (hotdogb)

OnePlus 7T Pro (hotdog)

OnePlus 8 (instantnoodle)

OnePlus 8 Pro (instantnoodlep)

OnePlus 8T (kebab)

OnePlus 9 (lemonade)

OnePlus 9 Pro (lemonadep)

Razer Phone 2 (aura)

Samsung Galaxy Tab S5e LTE (gts4lv)

Samsung Galaxy Tab S5e Wi-Fi (gts4lvwifi)

Sony Xperia 1 II (pdx203)

Mi 8 (dipper)

Mi 8 Explorer Edition (ursa)

Mi 8 Pro (equuleus)

Mi 8 SE (xmsirius)

Mi 9 SE (grus)

Mi CC 9 / Mi 9 Lite (pyxis)

Mi MIX 2S (polaris)

Poco F1 (beryllium)
More about LineageOS 20 availability 
There are rumors that since the following devices run on LineageOS 19, they may also get support for the latest LineageOS 20 in the coming future.
Motorola One Fusion Plus (liber)

Xiaomi Mi 11i or Mi 11X Pro or Redmi K40 Pro (haydn)

Mi 11 Lite 5G (renoir)

Xiaomi 11 Lite 5G NE or 11 LE (lisa)
We will update the list continuously with the latest additions of smartphones. Please share the article with your friends who love using custom ROMs.