Before 2019, Samsung just used to drive a single big update to its smartphones even that was procrastinated for months. However, everything changed in the year 2019 when Samsung has done a commendable job in speeding up the frequency of updates. Moreover, Samsung has reformed its Samsung UX to
One UI
software skin which is now one of the best among custom Android skins unlike before.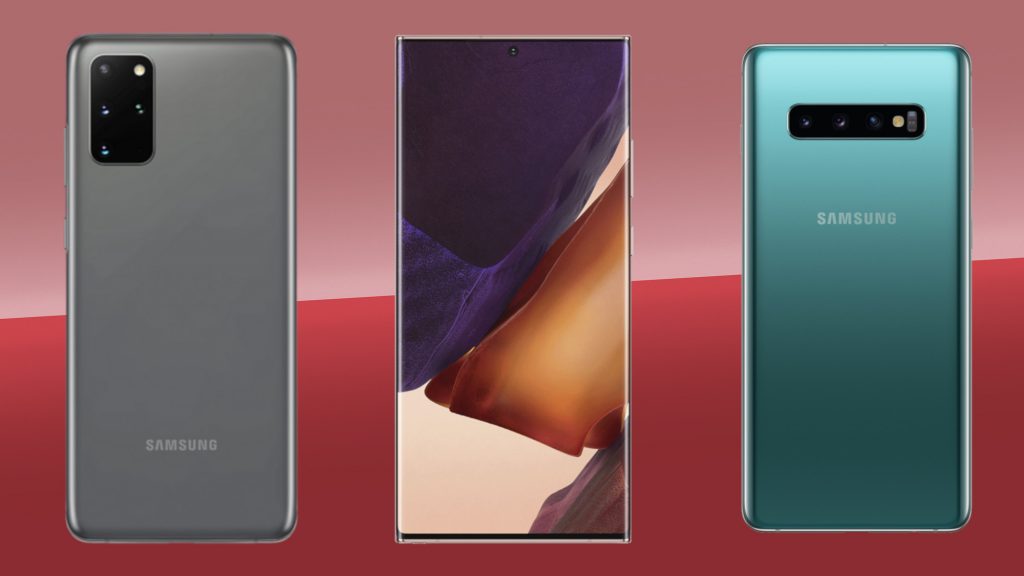 In a step ahead, Samsung has notified that all the Galaxy smartphones from the
Z
,
S
,
Note
,
A
,
M
,
XCover
and
Galaxy Tab series
launched in 2019 will receive security updates for up to four years after their release. Samsung last year announced three years of major system updates for all of its phones and tablets as well.
In a blog posted today, Samsung said, "Over the past decade, Samsung has made significant progress in streamlining and speeding up its regular security updates. Samsung worked closely with its OS and chipset partners, as well as over 200 carriers around the world to ensure that billions of Galaxy devices receive timely security patches. Samsung remains committed to offering security updates as quickly as possible to always stay one step ahead and keep its users safe."
The Korean giant already provides three years of major Android OS update to its smartphones. It is to be noticed that here Samsung clearly specified "security updates". However, this doesn't mean constant updates. It may push quarterly update to old handsets and monthly update to recent ones depending upon their locale and carrier.
This updated policy applies to over 50 Samsung devices. You can search for your handset by pressing ctrl+F  from the drop-down list below:
List of Samsung Galaxy devices getting 4 years of Updates
GALAXY FOLDABLE DEVICES:
Galaxy Fold
Fold 5G
Galaxy Z Fold2
Z Fold2 5G
Galaxy Z Flip
Z Flip 5G
GALAXY S SERIES:
Galaxy S10
S10+
Galaxy S10e
S10 5G
Galaxy S10 Lite
Galaxy S20
S20 5G
Galaxy S20+
Galaxy S20+ 5G
S20 Ultra
Galaxy S20 Ultra 5G
S20 FE
Galaxy S20 FE 5G
S21 5G
Galaxy S21+ 5G
S21 Ultra 5G
SAMSUNG GALAXY NOTE SERIES:
Note10
Galaxy Note10 5G
Note10+
Galaxy Note10+ 5G
Note10 Lite
Galaxy Note20
Galaxy Note20 5G
Note20 Ultra
Galaxy Note20 Ultra 5G
SAMSUNG GALAXY A SERIES:
 A10
Galaxy A10e
A10s
Galaxy A20
A20s
Galaxy A30
A30s
Galaxy A40
A50
A50s
Galaxy A60
A70
A70s
Galaxy A80
A90 5G
Galaxy A11
Galaxy A21
A21s
A31
Galaxy A41
A51
Galaxy A51 5G
Galaxy A71
A71 5G
Galaxy A02s
Galaxy A12
A32 5G
A42 5G
GALAXY M SERIES
Galaxy M10s
M20
Galaxy M30
Galaxy M30s
M40
M11
Galaxy M12
Galaxy M21
M31
Galaxy M31s
M51
GALAXY XCOVER SERIES:
Galaxy XCover4s
XCover FieldPro
XCover Pro
GALAXY TAB SERIES:
Tab Active Pro
Galaxy Tab Active3
Tab A 8 (2019)
Galaxy Tab A with S Pen
Tab A 8.4 (2020)
Tab A7
Galaxy Tab S5e
Tab S6
Tab S6 5G
Galaxy Tab S6 Lite
Tab S7
Galaxy Tab S7+
This is the full list of Samsung Galaxy smartphones and tablets slated to recieve 4 years of continuous updates.