Micromax made its comeback last November with the launch of Micromax In Note 1 and Micromax In 1b  models.  The Co-Founder Rahul Sharma revealed that Micromax 5G is set to debut in a talk show "Let's talk India ke liye".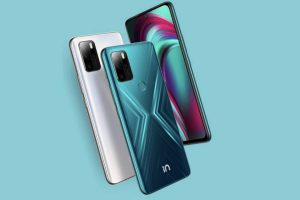 Micromax In Note 1
He said that the Micromax IN Note 1 would receive Android 11 update and is expected to launch in April. The Android 11 update will be going through beta testing first. Volunteers can signup at Micromax community forum for early access to testing. He also mentioned that Micromax In 1b would receive a software update which focuses on improving user experience than adding new features.
Recently, the Micromax In Note 1 received a new update which includes EIS and RAW mode to the camera, upgraded security patch and improved portrait mode for the front camera. 
First Micromax 5G smartphone
In the show, he said that engineers are still working on their company's first 5G mobile in Bengaluru R&D centre. He also said that they are working on wireless headphones. The company is expected to release more details soon. 
Co-Founder also mentioned a 6GB RAM with a high display refresh rate and liquid cooling smartphone in a video session the last December. It is likely to be Micromax 5G smartphone.