OnePlus is extending the availability of the ColorOS 13 Open Beta for more of its smartphones. This time, the update is rolling out for the entire OnePlus 8 and OnePlus 9 range of devices. This includes OnePlus 8, OnePlus 8 Pro, OnePlus 8T, OnePlus 9, OnePlus 9 Pro, OnePlus 9R, and OnePlus 9RT. Read more to see what the package brings for respective smartphones.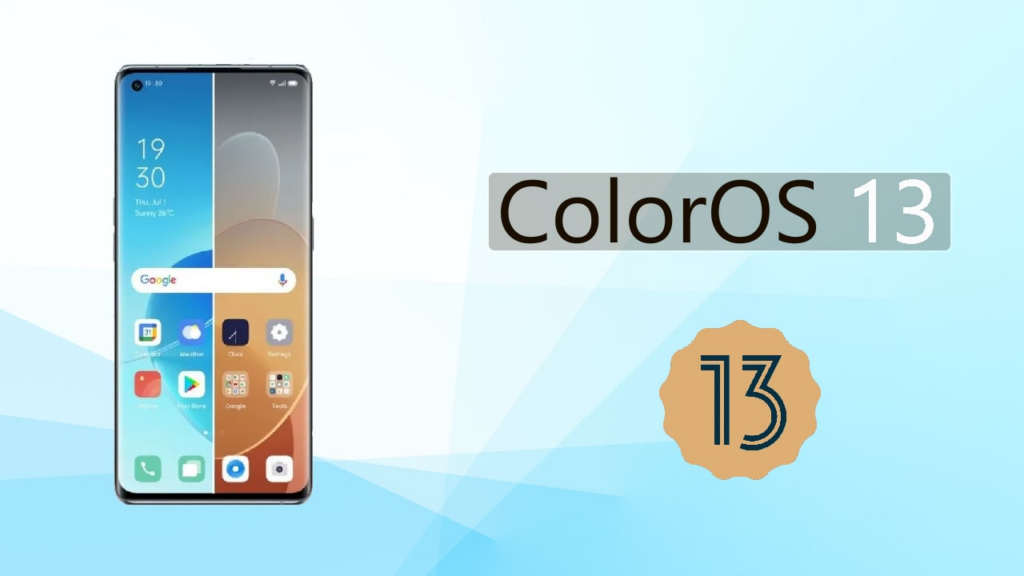 The ColorOS 13 Open Beta program for all devices is currently rolling out in China. It is bundled with the firmware version F.10 for the OnePlus 8, OnePlus 8 Pro, OnePlus 8T, and OnePlus 9R. Whereas, the OnePlus 9 and OnePlus 9 Pro beta carry version F.11. On the other hand, it can be identified by version F.07 for the OnePlus 9RT.
The changelog for the Android 13-based ColorOS 13 Open Beta is feature enriched and immense with UI changes. In addition, it improves the system's privacy by integrating the September 2022 security patch. To know the precise details, refer to the changelog below. Keep in mind that this the for the devices upgrading with F.10 and F.07 versions.
Changelog (F.10/ F.07)
Aquatic Design
Added aquatic design theme color to enhance visual comfort
Added aquatic effects, the animation incorporates the aquatic design concept, and the style is real and flexible
Added world clock tracking technology to simulate real projection effects based on sun and moon orientation
Added the world clock on the main screen to display clock information in different time zones
Upgrade the quantum animation engine to version 4.0, add behavior judgment, recognize complex gestures, and optimize the interaction mode
Optimize the UI level to bring a clear and orderly visual experience
Optimize the dynamic effect, simulate the real physical motion trajectory, and the effect is natural and coherent
Optimize the responsive layout of the interface, adapt to different screen sizes, and improve visual reading comfort
Optimize card design, classify and integrate information, and improve the speed of information acquisition
Optimized fonts, more coordinated typesetting, and increased legibility
Optimize system illustrations, integrate diverse cultures, and enrich illustration content
Efficient and convenient
Added intelligent meeting assistant to improve meeting network and shorthand experience, and add notification light reminder
Added support for one-key meeting and intelligent sorting of meeting minutes to improve office efficiency
Added large folders, a new desktop folder experience, one-step opening of applications in the folder, and support for sliding pages
Added a smart screen, which supports the display of music, taxi, and takeaway dynamic information under the screen status (supports some applications)
Added NFC college campus card, you can travel on campus without a card (support for some colleges and universities)
Double-click the power button to quickly display the health code
Added Media Play Center to optimize the operation experience of the Control Center
Added smart schedule management and conflict reminders to rationally arrange personal time
Added support for importing Dingding schedules with one click and adding email schedules with one click
Added support for schedule recognition, you can recognize the current interface schedule through the screen recognition function and import it to the calendar with one click
Added screenshot editing support for graffiti and upgraded graffiti brushes
Added support for adding cards on the desktop, providing more personalized information display and enriching the playability of the desktop
Upgrade Super Recording to version 2.0, enhance searchability, support exporting graphic data
Optimize Xiaobu's suggestion card, and dynamically recommend applications and services in multiple scenarios
Seamless interconnection
Upgrade the cross-screen interconnection to version 2.0, support phone audio calls to answer and hang up on the PC side, and switch between the two ends freely
Optimized the ability to open multiple mobile applications on the PC side of the cross-screen interconnection, support multitasking, and improve work efficiency
Optimize mobile phone screen projection, support content adaptive screen projection layout, and screen projection and mobile phone use do not interfere with each other
Personalize
Added various Omoji materials, supports setting contact avatars, and creates more personalized avatars
Added time-based screen display, providing more personalized style settings for the screen
Optimized portrait drawing and shadow screen display, supports multiple brushes and line colors
Security Privacy
Added the function of one-click automatic coding of shared pictures, identifying and blurring personal information in chat records to protect privacy and security
Added permission suggestions, intelligently recommend permissions, and improve computer security
Added anti-malicious induced installation application function, supports intelligent blocking of malicious pop-ups and advertisements
Added timed elimination of clipboard content to protect personal privacy information
Optimized private safe, using advanced AES full file encryption scheme to enhance the security of private files
Optimize the security protection of payment scenarios, making payment safe and worry-free
Health care
Added automatic switching to children's mode when using the children's space browser to protect children's health
Added ambient light detection in children's space to trigger reminders
Added children's space to automatically turn on the eye protection mode to protect children's eyesight
Added family space to view family health data, comprehensively protect and care for family members
Added family space health abnormality data and fall detection reminder
Performance optimization
Optimizing the openness of the ear canal, building an ecosystem of ear canal capabilities, and facilitating access to third-party applications
Game experience
Added self-developed VRS technology to dynamically adjust resolution, enhance performance, reduce power consumption, and improve the gaming experience
Upgrade HyperBoost GPA frame stabilization technology to version 4.0 to achieve a stable frame rate in key scenes, balancing performance and power consumption
For the OnePlus 9 and OnePlus 9 Pro, the ColorOS 13 Open Beta bumps the version to F.11. The build resolves some issues related to the camera, system, and connectivity.
Changelog
System
Optimize system stability and fluency
Fixed multitasking interface not appearing Gaussian blur
Fixed a probabilistic splash screen when the app returns to the desktop
Fix the notification bar icon display overlapping in the landscape screen
Update the Android security patch to September 2022 to improve system security
Camera
Fixed the icon of the camera function cannot be dragged
Connect
Fixed WLAN failure to connect automatically