Google I/O Android App has got a update with new content and some new features. This big tech event, Google I/O 2017 is going to held from 17th of May to 20th of May. Google is working hard to make this event a huge success by launching new build of Android O and many other things.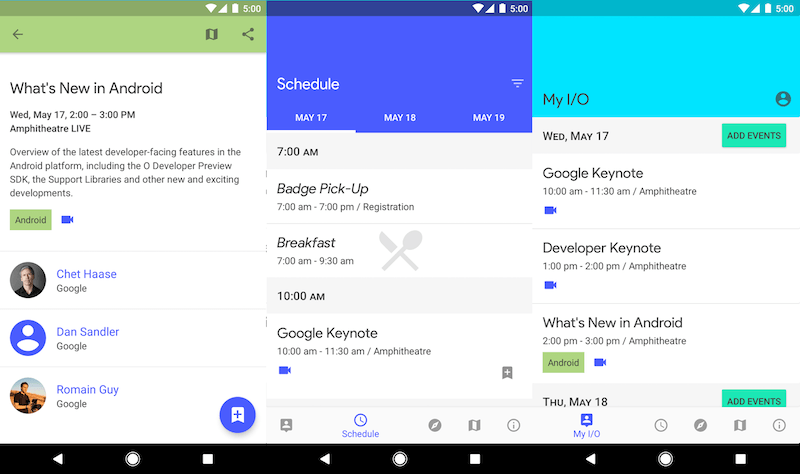 The Attendees who are going to take a part in I/O 2017, for them, this is a must have app. It packs all the details of events with locations, timings and much more. This new update has also brought in the feature to reserve seats for the events you want to watch.
There are many other features as you will get every detail for every event over at IO 2017. It is going to be updated simultaneously by Google for fresh information. So, you following the I/O 2017? hen do install Google Io 2017 app onto your device.
Read More:  Google ends Android Nougat Beta program, confirms Android O beta begins soon
There is going to be live stream of Keynote and few other major events. Later, all the things will be made available on the YouTube.
Stay Connected wioth us for more!!