OnePlus – a Chinese smartphone maker which came into existence just a decade ago is now on the list of top 5 premium smartphone brands. Nowadays, OnePlus is busy in expanding its portfolio with the upcoming OnePlus 7 and OnePlus 7 Pro.
The United States and China are the major premium smartphone markets. Both the countries yield for almost 50% market share of premium phones. Other manufacturer's in this category include Apple constituting a market share of 51%, Samsung with a 22% market share, Huawei owns 10% and OPPO with a 6% share. With the market share of 5%, OnePlus still managed to rank among the Global Premium smartphones in the Top 5.

Reasons for induction in the top 5 premium brands 
OnePlus has been offering flagship specifications and killer design at an affordable price. According to a Counterpoint report, OnePlus made an entry into the top 5 highest selling phones globally in the premium smartphones category. For the first time, OnePlus has been termed among the best premium smartphone makers in the world. The company also made a dominant position in India in the same category last year, ranking at number 2, behind Samsung with a market share of 36%. However, more efforts are required to come up in the top 5 on its home turf.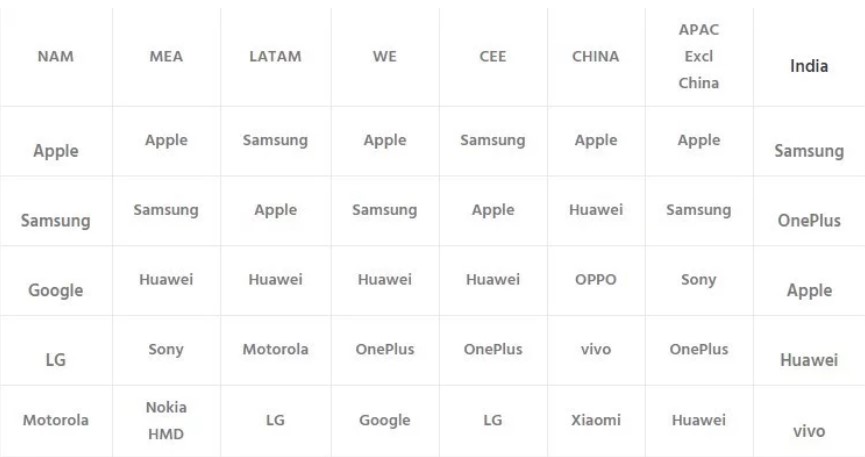 Additionally, the premium category phones carry a price tag of $400 and above. In 2018, Oppo saw a massive growth of 863% YoY increase in market share in the premium segment. Whereas OnePlus stood second with an increase of 209% in market share. Xiaomi is leading at third spot with a YoY growth of 149% in the same segment.
The Chinese companies are mending their ways by offering advanced, high-end features along with affordable pricing.
(source)