Following its humongous success in the Telecom industry with Jio, Reliance is planning to make an impact in the mobile phone market with its Jio 4G phone for just Rs 500. While the phone is supposed to be launching at the end of this month, images of it have leaked ahead of the launch.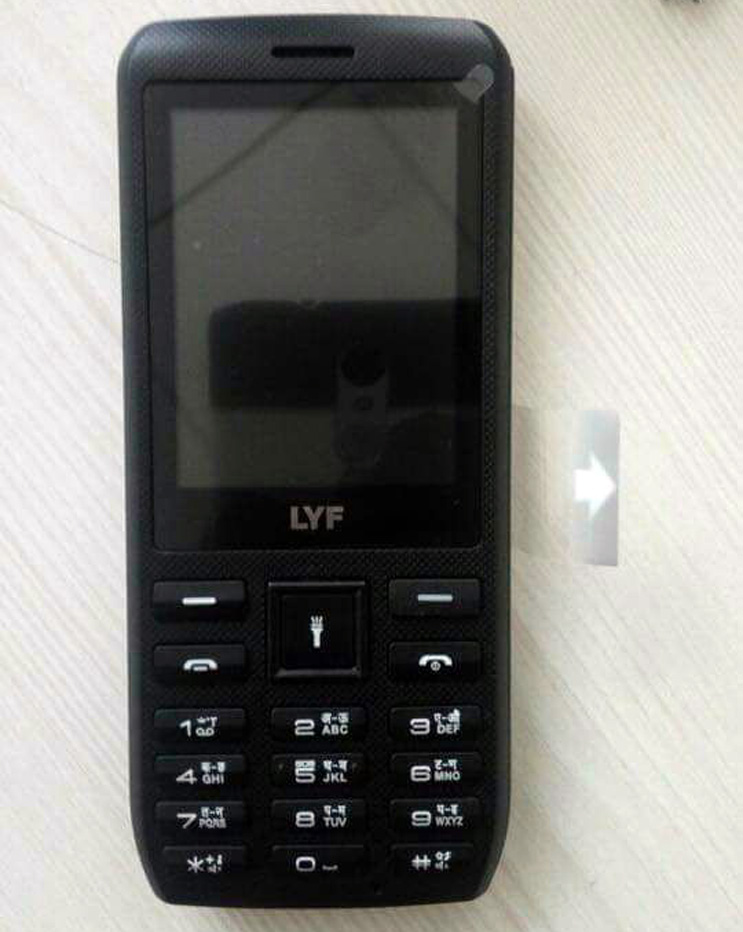 The design of the Jio 4G phone is identical to several other feature phones in the market. It sports a 2.4-inch display along with a dual language keyboard at the front. Further, it also features a dedicated button for the torchlight.
Other prominent features of the Lyf phone includes a 2-megapixel rear camera and combined with 512MB of RAM and 4GB of internal storage. It is also rumored that the device may support dual Sim cards, one for 2G and one for 4G.
While the phone is expected to be priced at Rs 500. If we consider the features it offers like the support to 4G and ability to run Jio apps like Jio TV, Jio Music, then, its price should be slightly more. The pricing could be anywhere between Rs 500 and Rs 1500.
The Lyf 4F feature phone is likely to launch on July 21 if all goes well. The phone will run on Firefox KAI OS with support to various inbuilt apps. It seems to come with popular apps like Facebook and Whatsapp along with a digital personal assistant.
What do you think? Is it worth the price or do we going to to have practical use of 4G feature phone in India? Share your views via comments below.