Long back in 2015 Xiaomi has presented its Redmi Note 3 smartphone in India. It was the best performer belonging to the budget segment in those days. Some users still own the device as it doesn't have any such issues. It comes powered by a powerful processor along with a great metallic design. Xiaomi has stopped the Android version update for the device, so the only way to use an up to date Android version is by rooting your device. The device can be rooted in multiple ways, but here we will be telling you the most uncomplicated one. Let's see how you can root Redmi Note 3 without using a PC/Laptop.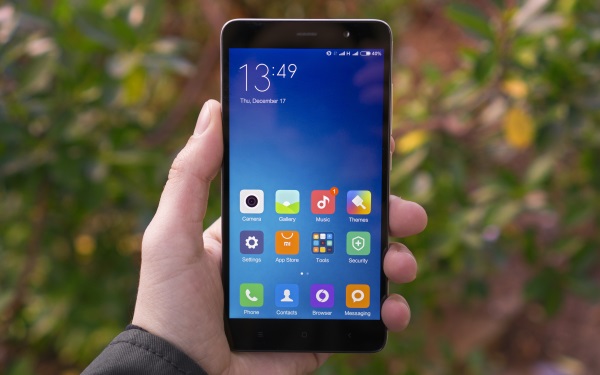 The device runs on a Hexa-Core Snapdragon 650 processor and to unlock its complete strength one has to root the handset. The device can be rooted using the traditional method of ADB and Fastboot, it can also be rooted by using third-party apps like Kingroot, but here we will be using the SuperSU method. This method doesn't require any PC/Laptop, so there is nothing to bother if you don't have one.
You might like to check custom ROMs for Redmi Note 3
Best Android Oreo ROMs for Xiaomi Redmi Note 4 
Best Custom ROMs for Redmi Note 4 that you should look 
Best custom ROMs for Xiaomi Redmi 4 
Best custom ROMs for Redmi 2 2018 
 Best Custom ROMs for Xiaomi Redmi 5A (2018)
How to Root Redmi Note 3 without PC/Laptop?
Pre-requisites:
1.) A Xiaomi Redmi Note 3 device with at least 50% of charge.
2.) Your device should have an unlocked bootloader.
3.) You should have installed a custom recovery like CWM or TWRP in it.
Steps to Root Redmi Note 3 without PC/Laptop
Follow, the guide below to root Redmi Note 3 without using another device.
1.) Firstly download the two files named "SuperSU.zip" and "Lazy Flasher" from the below dropped link.
2.) Place those files somewhere in your SD-card.
3.) Now Switch off your device and long press Power+Vol up buttons to trigger the recovery mode.
4.) Here in TWRP menu select the Install option and locate the SuperSU file present in your sd-card, swipe to confirm the flashing process.
5.) Now again click on Install and select the file known as Lazy Flasher, swipe to confirm flashing.
6.) As it finishes the installation process, click on the reboot option.
7.) Booting it for the first time may take a while, as it reboots you will realise that we have successfully rooted the device.
Before heading to the downloads section. Do check some other stuff also.
You may also like:
Best Custom ROMs for the Redmi Note 3
How to install Magisk on Redmi Note 3
Xiaomi Redmi Note 4 vs Xiaomi Redmi Note 3
Downloads
Download SuperSU.zip
Download Lazy Flasher
Well, this is our guide to root Xiaomi Redmi Note 3 without using any PC/Laptop.