After Beta Testing of the Nougat on Samsung Galaxy S7. All users are waiting for the Nougat on their S7 devices. In some places Samsung has rolled out the update but few places are still left. Even, if we believe Smasung Singapore, users over there have to wait for next quarter to get the Android 7.0 Nougat on their devices.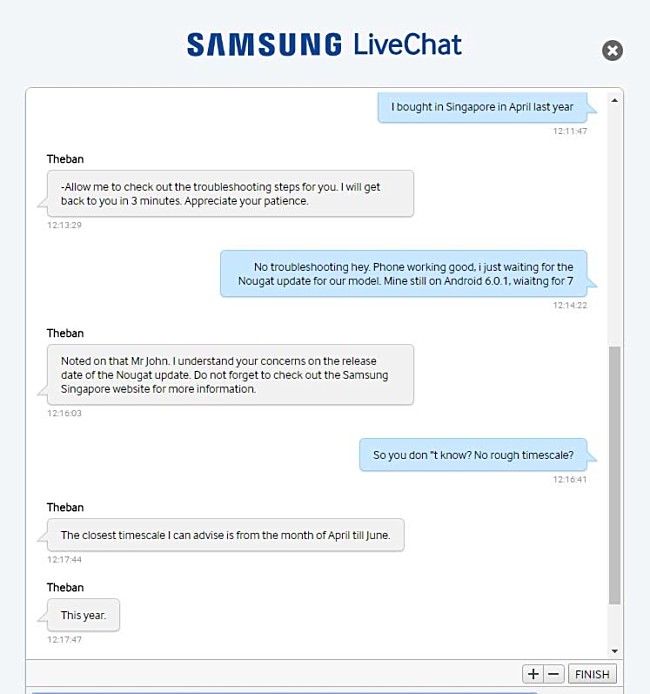 As per the source who have talked with the Samsung customer representative in Singapore, the Galaxy S7 is going to receive Nougat by next quarter of 2017. Well, you can see above that rep is himself not sure about exact month for rollout. The rep has given a "rough" timeline of April to June. Even, in the month of January, Australian Vodafone's support guy told about the different version of Nougat to rollout on S7 in different regions.
It can't be judged as the conformation, as in past many times reps went wrong about updates. We expect Samsung to rollout the Nougat to S7 as fast as possible.