Google released the first Android 12 Public Beta for several major smartphone brands including Oppo. Google I/O 2021 conference mentioned the next Android version for the latest top-tier flagship from Oppo, Find X3 Pro. Unlike other manufacturers, the Chinese giant is all ready to polish the new Android 12 Beta 1.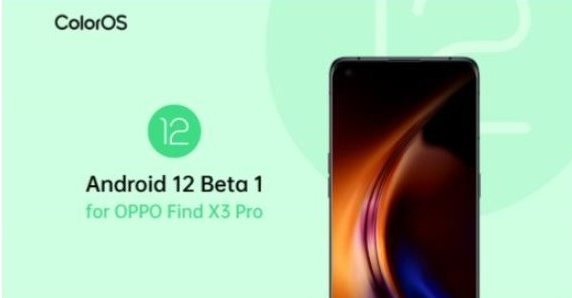 Android 12 will bring the major overhaul ever to your smartphones, ranging from revamping UI to enhanced security tools. Oppo is also considering the new operating system theme to build up the new ColorOS skin. To explore more about the upcoming channel, hit the below button
In fact, Oppo is emphasizing to make ColorOS more instinctive and customizable for users, especially in terms of UI and UX. Like the Android 12 "Material You" theme, Oppo will also develop a skin that gives more control and transparency to users regarding data security and privacy.
Developers in Australia, New Zealand, Singapore, Chinese mainland, and Taiwan can test the Android 12 Beta for the Oppo Find X3 Pro. If you're one of them, you can head to the Oppo Open platform to flash the latest system.
Keep in note that this is an early preview version, which means it will carry bugs that may hinder your surfing experience. Therefore, it is only meant for developers to do compatibility testing and early development, not for daily average users.