Smartphone deals keep popping up every other day whether it is Prime Day or not, and here we have one more deal for you. If you are looking for the latest and greatest Galaxy S8+ or the excellent LG G6 in the US then you should consider this.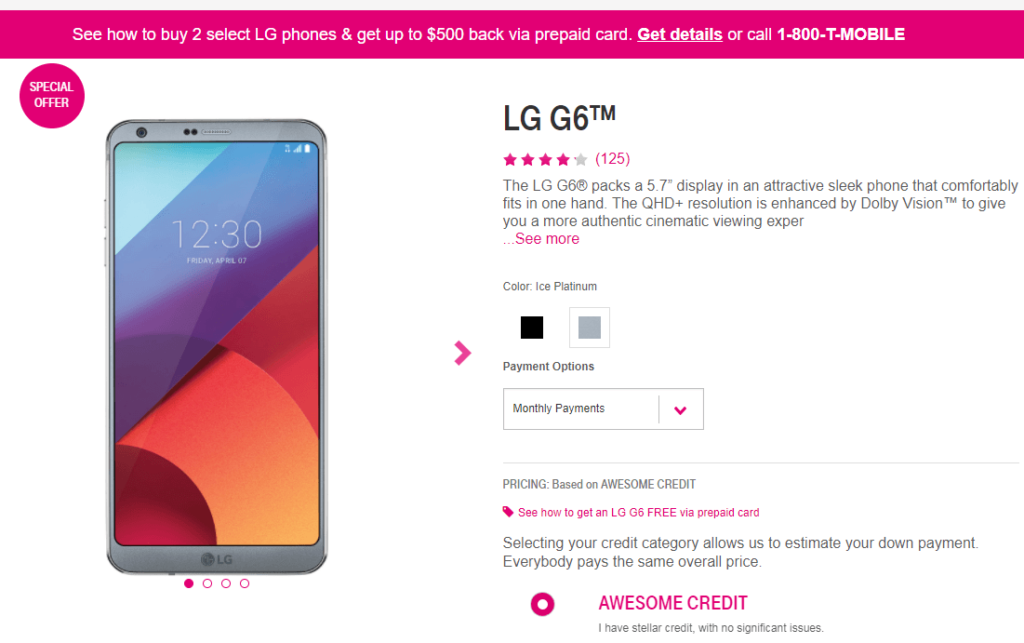 T-Mobile is running an offer slashing the price of both the above mentioned flagships, while they are also offering a buy one get one free deal. Take a look for the details below.
First & the foremost, the Galaxy S8+ is being offered by T-Mobile at a price of $790. The actual price being $850, that is a decent $60 discount. For your convenience, T-Mobile is accepting one-time payment as well as monthly installments. For monthly installments, customers can choose to pay $598 upfront and thereafter pay $8 monthly installments for 24 months. The other option is to pay $70 upfront and then keep paying $30 installments for 24 months. You can also just pay the whole thing upfront and not worry about installments.
For the LG G6, potential customers get a bigger discount. The phone is up for sale by T-Mobile at a price of $500. The normal price is $650. Here too, we have the same options. If you choose monthly installments, you have the option to choose $20 upfront payment plus $20 for 24 months. There's one more way that you could go for $380 initial payments followed by $5 for 24 months. Or you can even the balance by just paying everything in cash before the purchase.
More interesting is the buy one get one offer on the Galaxy S8+, LG G6, and LG V20. Simply purchase any of these devices and you can get $790 worth free on the next device purchase. But for this to work, the purchase must be made through T-Mobile 24 EIP.
Buy Samsung Galaxy S8 Plus from T-Mobile for $790
Buy Samsung LG G6 from T-Mobile for $500