Xiaomi has been India's number one smartphone brand for almost two years now. And as the competition has become intense, the Chinese smartphone maker has started overcrowding the market with more phones. Now to celebrate the success of Redmi Note 7 series, Xiaomi India to unveil Redmi Note 7s on May 20.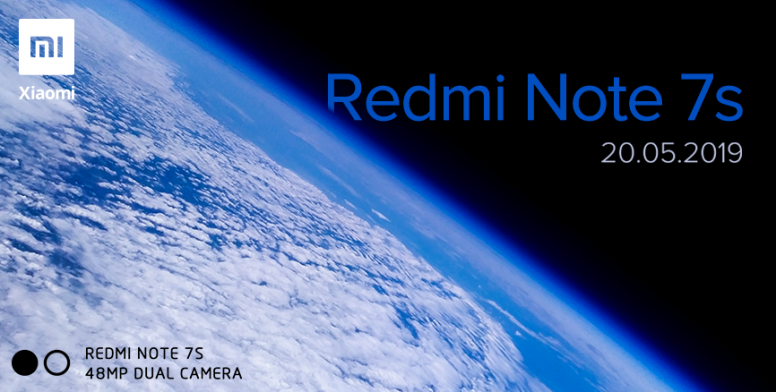 Xiaomi India's teaser for Redmi Note 7s says nothing except for the 48MP camera which is absent in the regular Redmi Note 7. However, the pro version comes with the same Sony IMX586 48MP sensor like the OnePlus 7 Pro, Motorola One Vision, and others. But, we are not sure if the Redmi Note 7s will feature the same Sony 48MP sensor. As for the 's' in the name is concerned, it stands for 'Super' according to Xiaomi.
The original Redmi Note 7 which was launched in China back in January comes with the Samsung ISOCELL GM1 48MP camera which is inferior to the Sony one. Thus, there could be a possibility that the upcoming Redmi Note 7s is nothing but the rebranded version of the original Chinese Redmi Note 7. If that will be the case, the Redmi Note 7s will be powered by Qualcomm Snapdragon 660 and will be available in a couple of storage variants.
We would highly recommend you to take our guess with a pinch of salt. Anyways, we will know everything about the Redmi Note 7s including the price when it will be unveiled on May 20.