Alcatel A5 LED has finally arrived in the UK via Vodafone UK. The top carrier of the UK has made it available for £99 as a upfront fees. This is not the final price as you have to shell out few bucks more every month as per your plan. Alcatel A5 LED has made its own place in smartphone market after it's showcase at MWC 2017.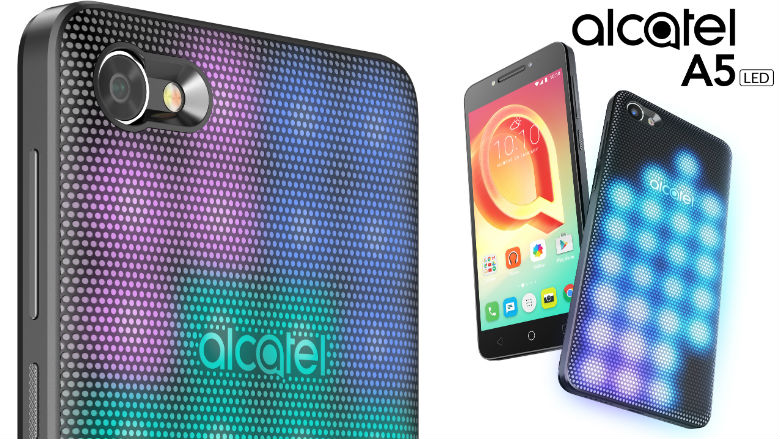 It also has received pretty good reveiws with its extra feature of LEDs on the back. As its name suggests, it's back consists LEDs which are programmed when a new notification arrives and even when you are playing music.
Many fans are out there who want to own this different kind of beauty. Also, you can extend the functionality of LEDs on the back by programming it with its app.
Additionally, spec wise Alcatel A5 LED packs a 5.2-inch HD IPS display with an octa-core MediaTek MT6753 chipset. Camerawise, it embeds a 8MP rear camera and a 5MP front-facing shooter.
There's Android 6.0 Marshmallow with 2,800mAh battery to boost up device for a day.