Google has finally released the Beta 1 version of the new Android 11 operating system. The latest iteration of Android brings system-wide chat bubbles, media controls, and is more emphasized on privacy. The new beta build is exclusive to Pixel devices as of now. The search giant has focused on three themes for Android 11: People, controls, and privacy. Android 11 which was scheduled to debut on June 3 got postponed for various reasons. Anyways, the update has finally arrived and focuses on being people-centric, and gives more access to privacy and media controls.

Focus on Media and Privacy controls
Android 11 allows users to give permission for the camera, audio, location for just one time. The app will reset the permissions and ask for it when the same app is used later. Google has also extended the time frame for developers to work on accessing background location before changing the policy in 2021. New Android 11 will also have 12 updateable modules for improving privacy and security.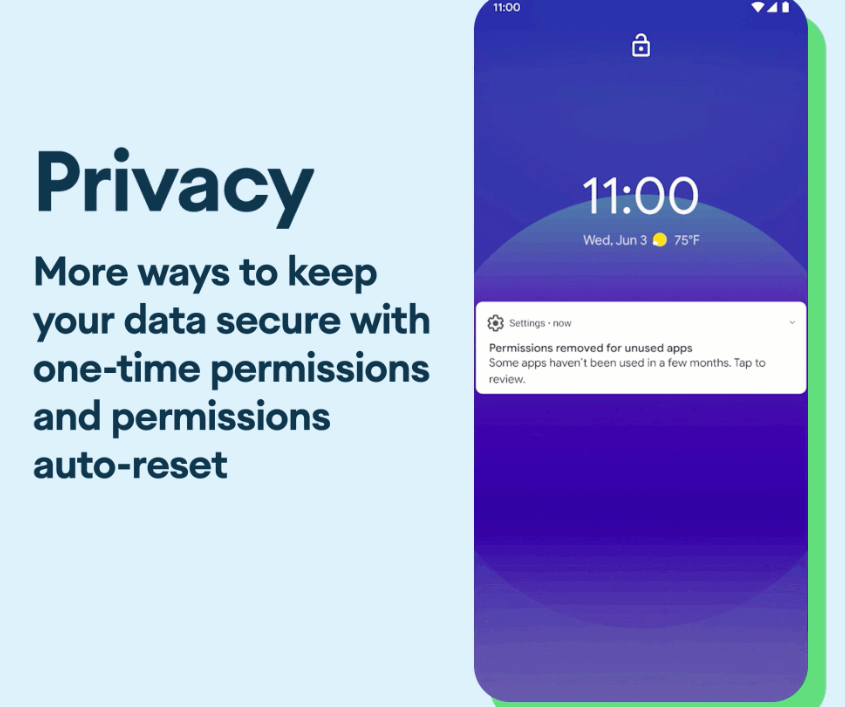 Regarding media controls, users can now long-press the power button to wake all device controls in one place. Google has also made it easy for users to switch devices for audio/video output by enabling it from the developer options.
Improved Conversations
With the new Android 11, the notifications window will be categorized into different sections with conversations at the top.  The new bubbles option will enable users to do multitasking while keeping the chat live in the background and accessible through the bubble. Additional features include improved keyboard suggestion, an on-device visual cortex to understand screen context.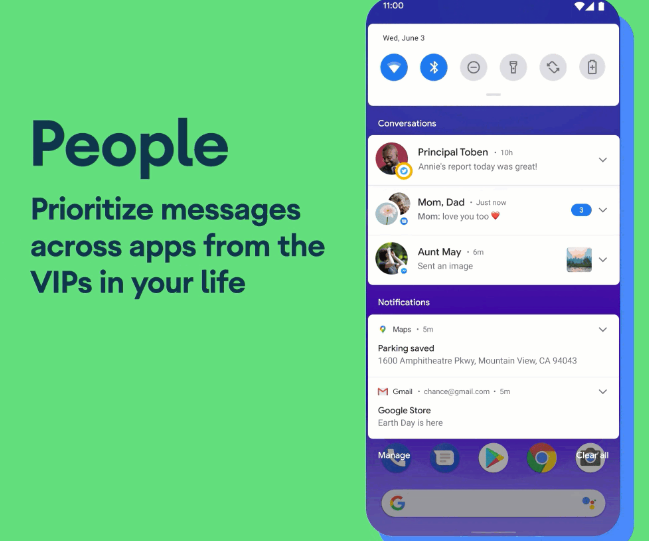 Developer Friendly features
Android 11 also gives developer-friendly features like wireless ADB debugging and incremental for faster installation of APKs. Additionally, Android studio gets better device testing with the Android Emulator, easier machine learning, and more powerful game tools.
Finally, you can check for the OTA update in settings or enroll here to see the eligible devices. If you don't get the update, you can manually download it here.