At the latest Google I/O, Google finally revealed Android 12 to the world. With Android 12, Google has majorly re-designed the look and feel of Android. Google has also focused and doubled down on the privacy aspects with the latest Android version. Like every year, a list of Android smartphones from various brands was announced to get the Android 12 Beta. The first to get Android 12 are Google's own Pixel devices. Brands like Samsung have already started work on Android 12 for its devices. Now, Asus has also commented on the availability of Android 12.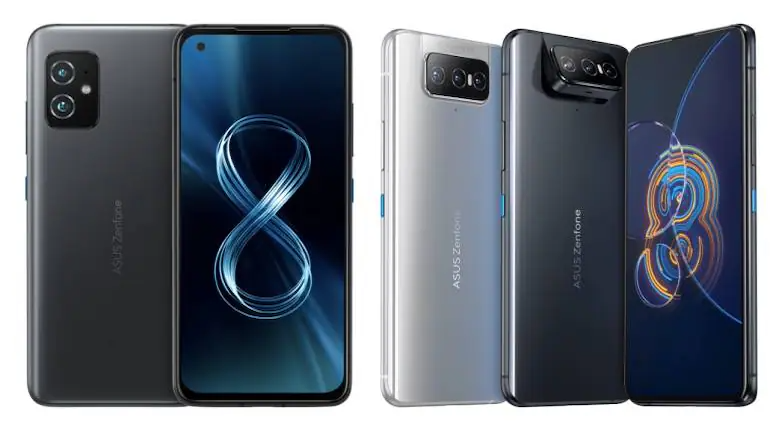 When will Asus release ZenUI Based Android 12 Beta?
According to the latest reports, Asus has said that they intend to release Android 12 Beta for the Zenfone 8 after Google releases the stable Android 12 update. To recall, Google recently released Android 12 Beta-2. Asus ships devices with its own ZenUI skin. ZenUI gives a close-to-stock Android feel with some improvements and added features.
When a user in the Asus Community forums asked the brand about its plan for the Android 12 release for Asus Zenfone 8, a forum admin replied:
We do not actively maintain Android 12 AOSP Beta – as it is a developer program to enable developers with Zenfone 8 an early access to the Android 12 level APIs. ZenUI Android 12 Beta for Zenfone 8 will start at a later date once the Android 12 reaches final release.
Therefore, Asus plans to directly release a ZenUI based Android 12 beta for its consumers. This ZenUI based Android 12 Beta will begin after Google releases the stable Android 12 update. The admin also suggests that users who are capable can try Android 12 AOSP Beta using GSI and DU Loader. However, flashing a GSI via DU Loader requires unlocking the bootloader. Hence, the GSI option isn't everyone's cup of tea.
Hence Asus Zenfone 8 owners are advised to patiently wait for the Android 12. While the brand didn't comment on an exact date, they did provide us with a timeframe for the beta update. Do let us know what are your thoughts on a ZenUI based Android 12 update in the comments.