Those were the days when we used to search for particular news by visiting the different sites one by one. We used to type the url and then search for news we want on a any website. Since then many things have been changed on internet. Now we have RSS which has also got old now with time. It is still used to aggregate news from different sources into panel. In this article of Best News Reader Android Apps we are going to tell how the news aggregation has evolved.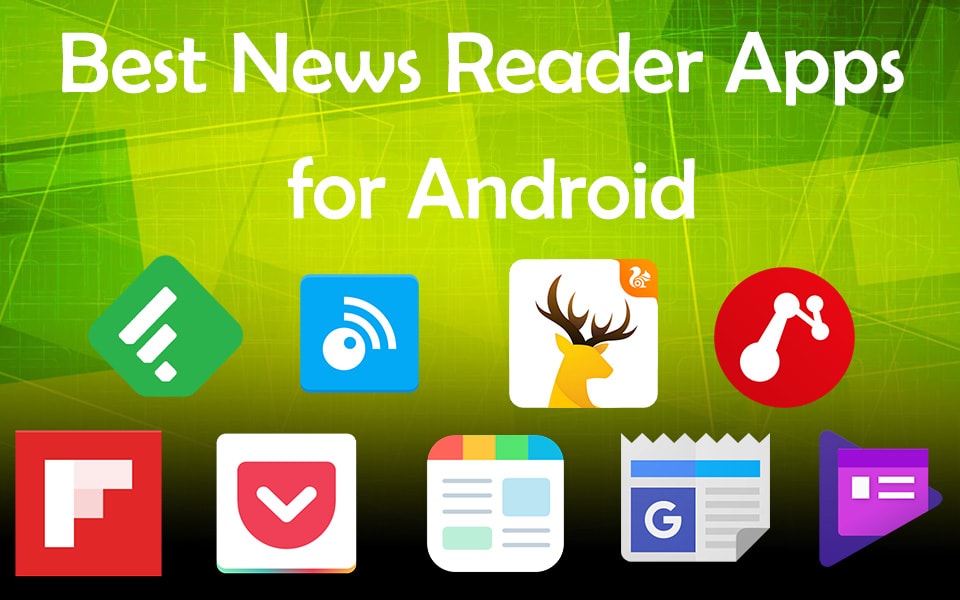 There are tons of Media on the web, lots of informations daily gets published and gets stored on the drives. But due to so many sources we are unable to see them all or read them. So, here comes the concept of News readers. There are many News Aggregators, News reader Apps and Social Media to read the news, articles that we like or matter us.
Also check: 9 Android Phones with Google Daydream Support
But the top rated and best news reader apps are not so easy to find. To help you out with this here we are the Best News Reader Android Apps for 2017:
Feedly:
Feedly is one of the most feature enriched News Reader. It allows you to pull podcasts, publishing houses, blogs and Youtube content. It provides extraction of data from Twitter profiles. Feedly does not only provide vast number discoverable content but you can easily integrate it with Analytics, IFTTT and various other services.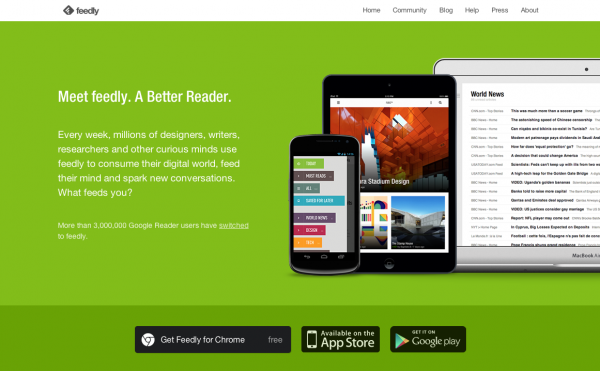 It has clean and easy to use User Interface. There are some interface themes also available which you can use to personalise. It has various browser extensions on the web. Feedly can sync articles on cross platforms. it has been ranked as number one reader for Android. It has a PRO version also which have its own advantages. They don't show ads. Feedly is simple and easy to use.
Download: Play Store
Pocket:
It is also one of the best news reader Android Apps available. Pocket is best read-it later App available on Android. It has best way to organise bookmarks and content. it's Chrome add on is also available which is also very useful. It allows you to read content offline, so you can read it in leisure time. You can even tag bookmarks for later access. It has about 500 apps as a way to save the link, including Twitter, Flipboard, Pulse and Zite.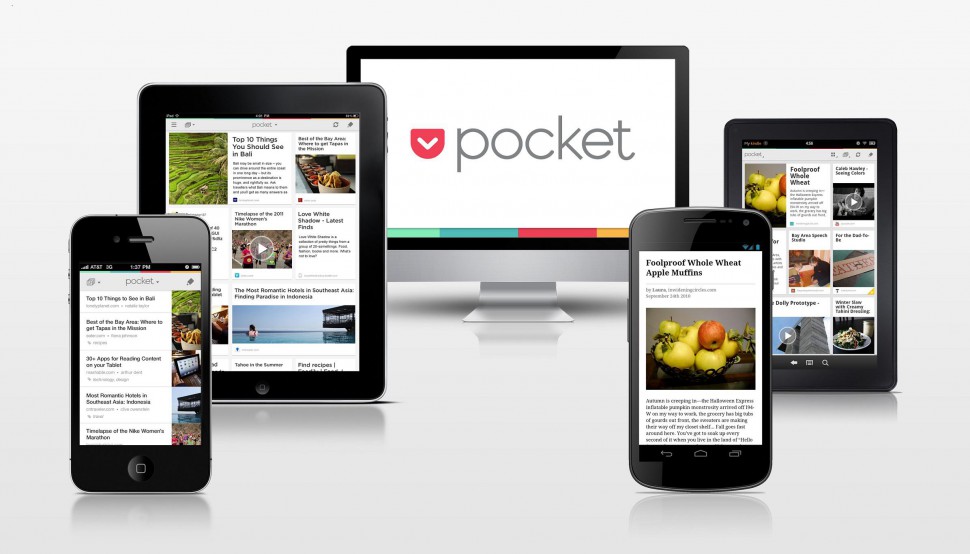 It is a cross platform service, so you need not to worry if you read content on different devices. it's user interface is rich in content and lot of sharing features are also present.
Download: Play Store
Inoreader:
It is the second most favourite app for News reading on Android. You can add as many feeds as you want. It allows you to select the area of interest to follow. Then it automatically adds set of related sources to your App. You can also manually search for the source like Website, Blog, YouTube channel, Twitter account, reddit or any other source. It allows offline reading of the articles.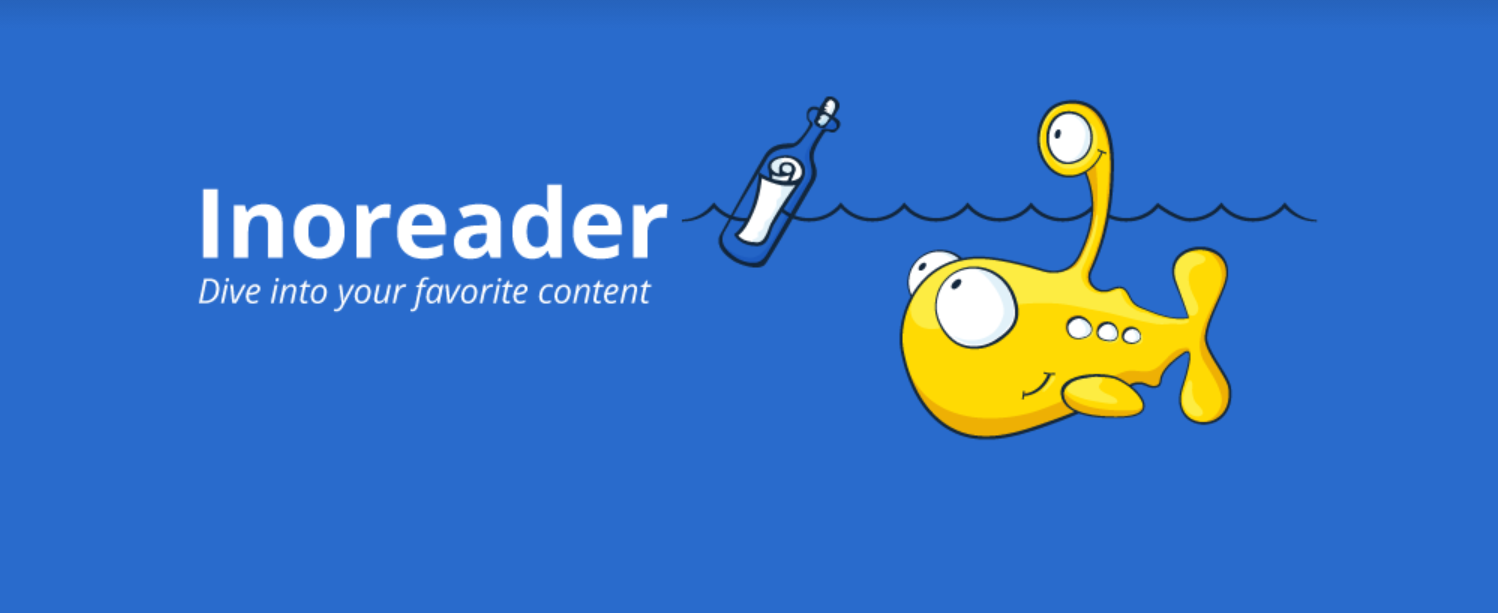 It also provides cross platform sync. The main pro of this app is its Simple and Elegant User Interface. Inoreader also have four different themes, allowing you to set as according to your theme. They also have PRO subscription which have much more options than Feedly. In free version you will face ads. It has inbuilt night mode.
Download: Play Store
Flipboard:
Flipboard can be termed as personalised, customisable and social News Reader Android App. It is compatible with the most platforms i.e Android, iOS, BlackBerry, Windows and Web. It Allows you to create Magazines, in which you can put content from different sources. You can allows its access public or private. It works like a magazine, more emphasize on images.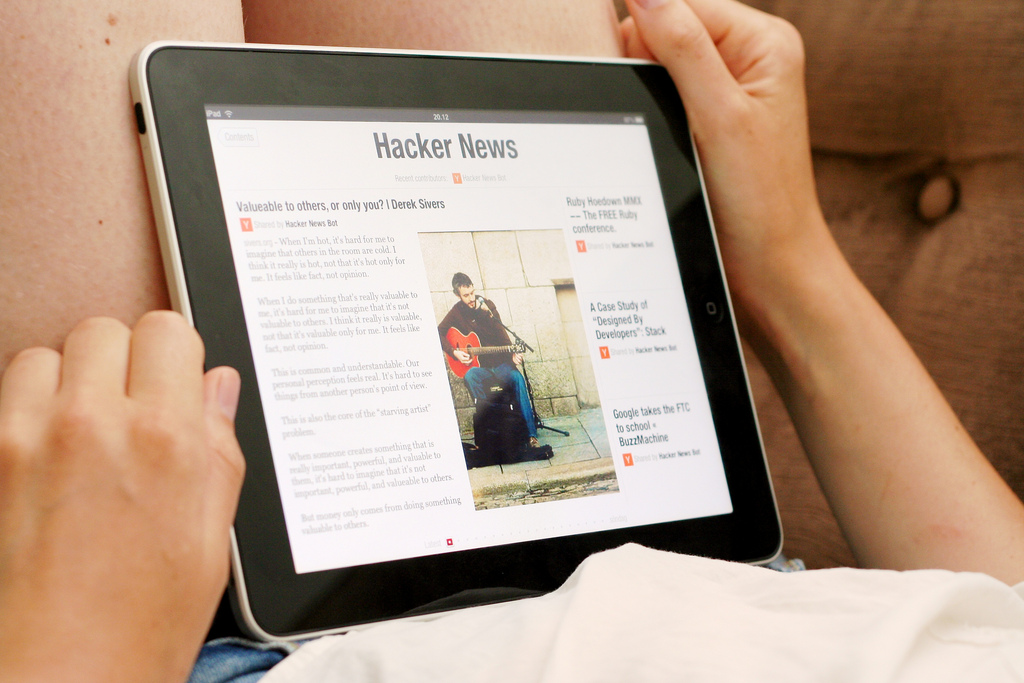 You can easily find the content based on your Topics. There are ads that you need to handle as there's no pro service available without ads. It has polished User Interface.
Download: Play Store
SmartNews: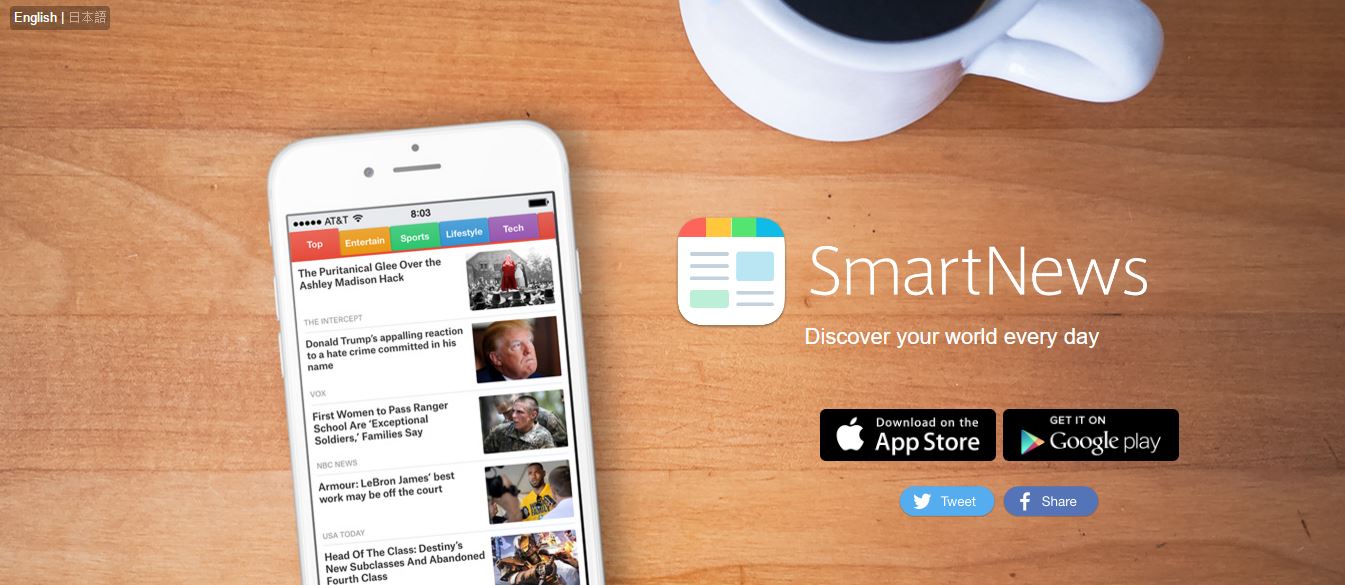 It is for users who want to read only the main news. They don't want to go into the depth of the news. It is designed for a quick overview of the most popular articles on the web, SmartNews offers a clean and precise interface that sorts stories under general headings – top, entertain, world, biz, tech, science. Customization is somewhat limited, but you can create new channels from a preset selection of news sources. It automatically brings fresh content from major news agencies.
Download: Play Store
Must Read: Android Phones With Snapdragon 821 Soc
Google News & Weather:
It is neither the Google Newsstand and nor the Google Reader. It's the mix up of both. You will get curated latest stories from major sources in categories. You will also get the weather of the place where you're residing.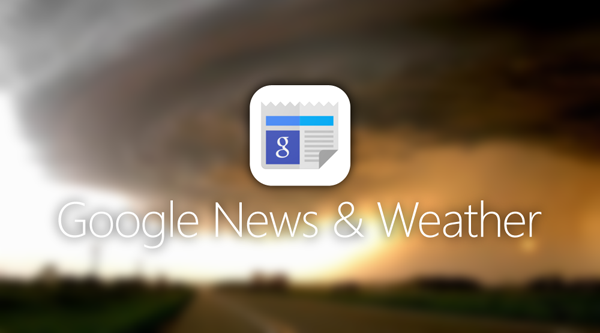 It curates stories based on your location. Users can browse "Suggested for you," an area for news stories catered to your most recent searches. Users are also able to highlight an individual topic, such as technology, for all of the current news.
Download: Play Store
UC News:
It is the biggest news aggregator in India and Asia. It is slightly different from other apps and helps publishers to monetize the content. Here most of the dailies have their profiles, users can subscribe the Channels  and can follow the stories. Its user interface is very fast and can even run at same speed with 2G networks. Whole content is streamlined into categories.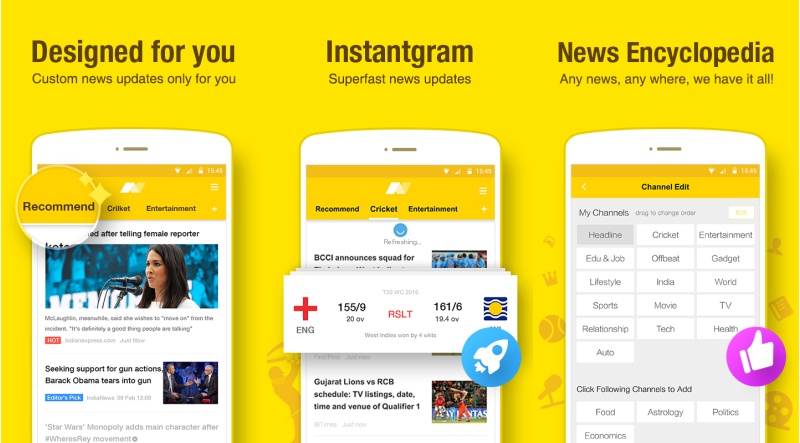 Users have ability to switch to night mode when needed. They can save the article for later read also. It is also available on the web but as a ready only. It is from the makers of UC Browser.
Download: Play Store
News Republic:
The app claims to have an advanced algorithm with semantic and learning intelligence, reviewing millions of news items to create a news feed for each specific reader based on his or her interests in stories. Well-designed and fast, this news and discovery app has always been one of my favorites.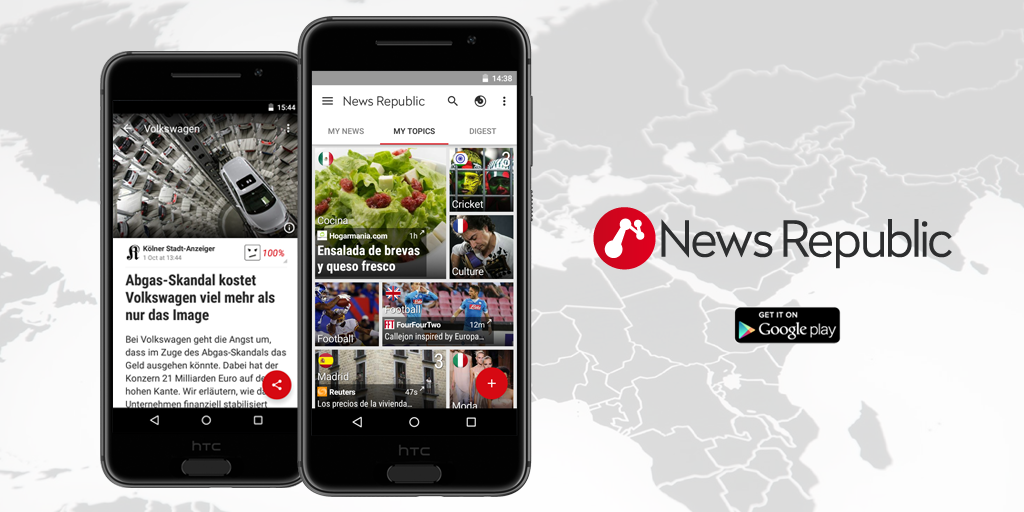 There Are proper categories present for the app. There's no cross platform support. It is only available on Android and iOS.
Download: Play Store
Google Play Newsstand:
As name itself says, it is from Google and hosts plenty of sources to subscribe from. It has Material Design based User Interface. You can Enjoy breaking news and in-depth articles featuring audio, video and more. From sports, business, cooking, entertainment, fashion and more. Google has introduced revamped top-level navigation for browsing through the news content. There are now a few categories to help readers manage their subscriptions as well as dive into reading the news they care about.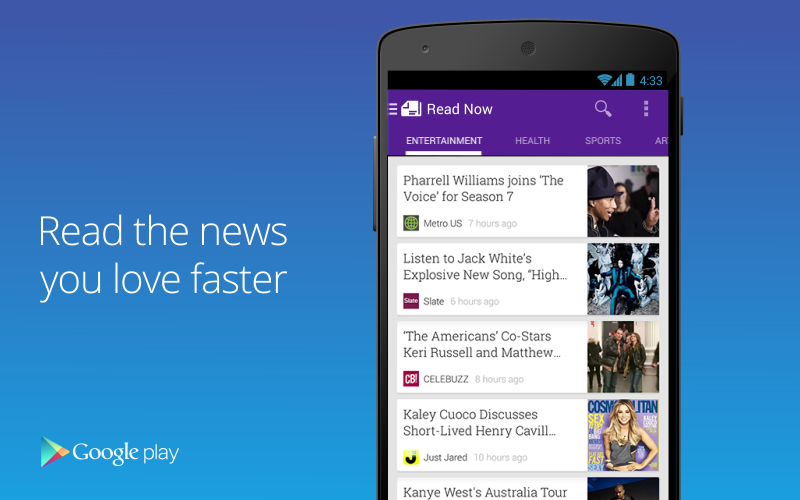 It is only Available on Smartphone i.e Android and iOS. You need to set it up every time you install the app. You can select the content by topics or by searching the channel you like.
It has feature rich and easy to use user Interface. It allows you to access the HD magazines from different sources. it also have paid subscription option.
Download: Play Store
Well this is the list of some Best News reader Android Apps for 2017.
Also Read: Top 10 Product Launches at CES 2017
You can check our Best Budget Friendly Fitness Trackers and Best VR (Virtual Reality) Headsets.