As you all know 5G is the next big thing, and everyone is eagerly waiting for it. Some of the world's biggest smartphone manufacturers have already started working on their smartphones to make it 5G ready before 2020. Still, 5G is out of reach from most of the countries, and recently China's Shenzhen became the first city to get the taste of 5G networks. This also makes China one of the few countries with 5G networks including the US and South Korea.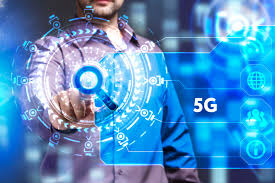 The 5G connections in China are being set up by China's state telecom carrier – China Unicom. Till now they have built around 111 5G base station with the help of  FTZ (Free Trade Zone) in Shenzhen. However, the number of the base station is expected to grow by 7000 base stations before the end of 2020. China has a lot of expectation with faster 5G networks as it will help the tech companies grow by many folds with faster networks. Also, the general public can also enjoy and experience the new technology.
Also Read: Apple to receive its 5G modems from Qualcomm and Samsung in 2020
5G technology is expected to open a whole new world for tech enthusiast literally. With 5G, you can expect enormous changes in standard applications. Applications like AR (Augmented reality), VR (Virtual Reality), cloud gaming and OTT which requires high bandwidth are going to be mainly benefited with the latest technology. Also, this is just starting as 5G can also help in smooth video conferencing, gaming without lag and even faster, smoother streaming and downloading 4K videos.