Oppo keeps surprising its fans and the users by bringing some major advancements in the software for its devices. After bringing the ColorOS 7 India Roadmap and Android 11 support for the Find X2 series, the company has officially announced that the same series with ColorOS 7.1will debut in India on June 27.  Oppo Find X2 already enjoys luxuries like greater visual experience, smoother performance, and improved efficiency with ColorOS 7.0, and the new update will further improvise the performance, UI, and overall stability. ColorOS 7.1 is specially developed for Oppo Find X2 and Oppo Ace series smartphones.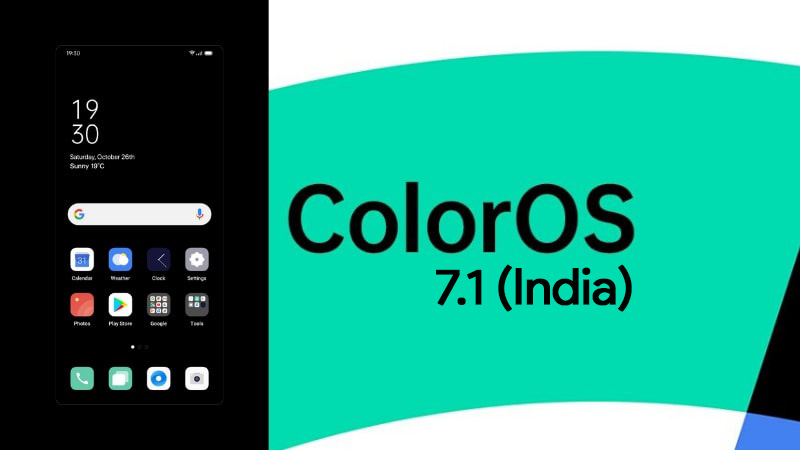 ColorOS 7.1 will be available for Oppo Find X2 series in India from July 27, and will later surface on other compatible Oppo devices. However, the company didn't reveal much about its availability on other devices.
Oppo Find X2 series was launched yesterday and the availability is not yet confirmed by the Oppo. However, if the company is claiming that ColorOS 7.1 is debuting in India on Oppo Find X2 from June 27, then it will be made available before or on the same day.
There are many advancements and modifications that are part and parcel of the ColorOS 7.1. It carries enhancements for 120Hz display and enhances the video and photography experience. ColorOS 7.1 brings "more effortless and user-centred experience."
Speaking on the occasion, Manoj Kumar Senior Principal Engineer, OPPO ColorOS said "By weaving the beauty of technology into people's daily lives, ColorOS 7.1 delivers a flawless and intuitive experience for users. Considering the current global scenario, ColorOS 7.1 is aimed to improve overall efficiency, productivity and wellness, creating a more effortless and user-centered experience, with extensive consumer insights, the ColorOS R&D teams across India and China are collaborating to innovate in India and make ColorOS relevant and pleasing not only for global users but also adaptive for the Indian population."
ColorOS 7.1 Features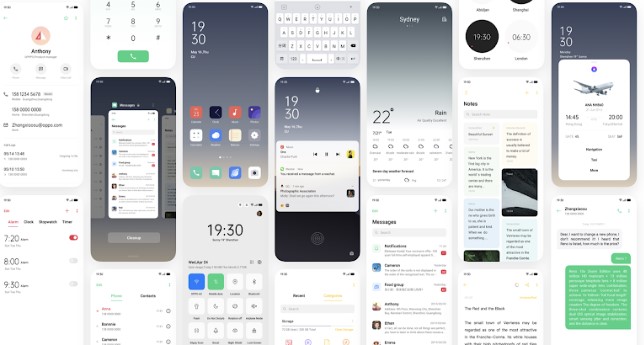 120 Hz Refresh Rate and Smart Mode: Oppo's ColorOS 7.1 houses Smart Mode which automatically adjusts the refresh rate according to the content or app that is being used by the users. However, the user can also manually tweak the refresh rates between 60Hz to 120Hz.
Improved Video Recording: O1 Ultra Vision Engine's Motion Estimate and Motion Compensation (MEMC) can boost 30-frame videos to 60 frames (default) or even up to 120 frames. Moreover, Live HDR videos help capture an exquisite level of detail, with clearer highlights and shadows even in backlit scenes, realizing videos of movie-like quality.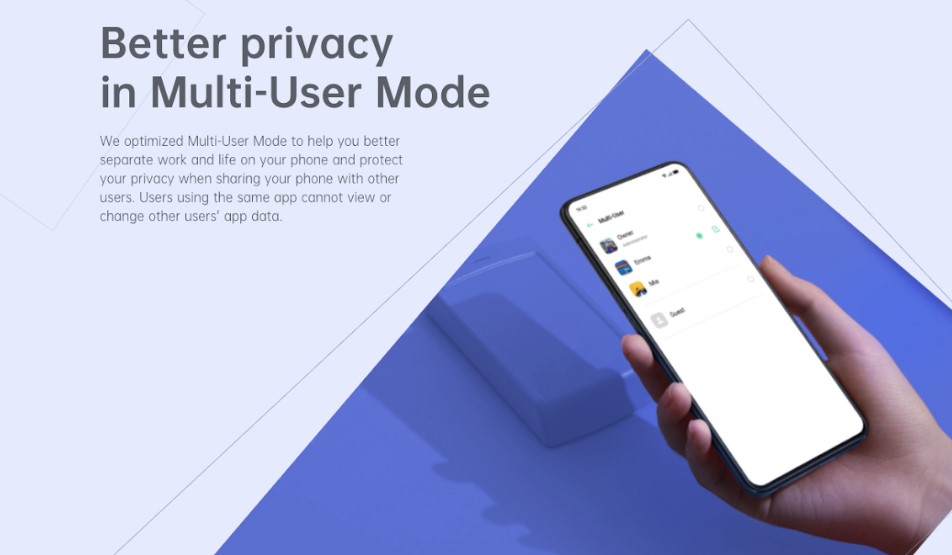 Refreshing User Interface: ColorOS 7.1 adopts the user interface from its predecessor while offering better and intuitive controls.
Barometer – An added feature on Compass so you will know the current altitude changes and air pressure.
Multi-User -One phone, multiple users but still with privacy. Go to [Settings] > [Users & Accounts] [Multi-User]  > [Add User]. Up to 5 accounts can be created (including Guest accounts).
Other features include Ultra Steady, Text Scanner, Wireless Printing, UR FIrst, Anti-fragmentation, and smart 5G.
ColorOS 7.1 is specially crafted for Oppo Find X2 and Ace series devices. We are unsure about its availability on other devices.