Google has launched its first made by google phone Pixel on 4th of October. The main Highlight of pixel is its Camera which the best in the mobile industry right now and built in Google Assistant. In the US Google makes Pixel Exclusive to Verizon initially, But T-mobile comes out with a great deal for a limited time in which you can get almost 50% of the Pixel price back in the form of Monthly Credit.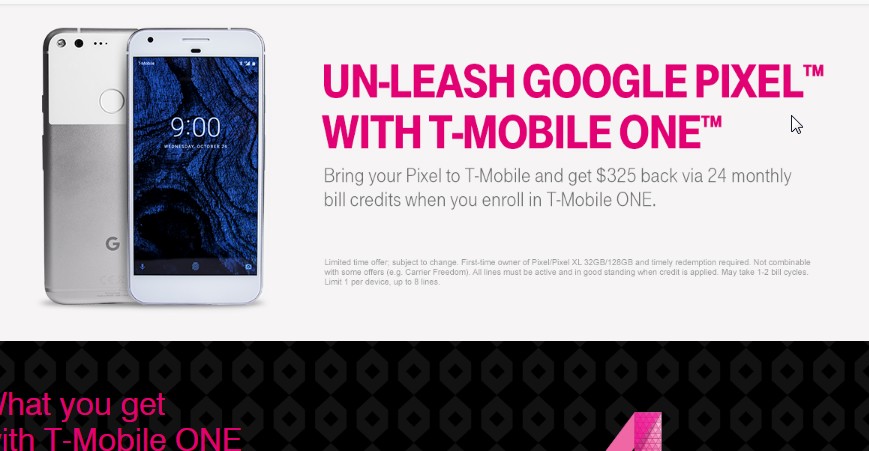 In Detail, To Redeem the Offer you have to purchase an unlocked Google Pixel from anystore, then you have to just Sign up with T-Mobile ONE, then just show your proof of purchase via T-Mobile validation site. After that you will start getting the $13.55 as Monthly Credit to your Bill for 24 months (If we calculate this it becomes $325 which is the half price of Google Pixel 32 GB).
So now if you want to buy Google Pixel and didn't purchase it yet because of its price or if you don't want to go with Verizon Network. Then Here is a great deal for you. Just Buy an Unlocked Google pixel and redeem this offer on T-Mobile through Source Link.