Holidays and Christmas is here and so are the offers. Sprint is offering $325 of credit to your account if you activate the pixel on their network. Earlier, due to extensive promotions by Verizon for Pixel on their network, most of the customers got sticked to Verizon. Even T-Mobile Offered 50% off on the Pixel device.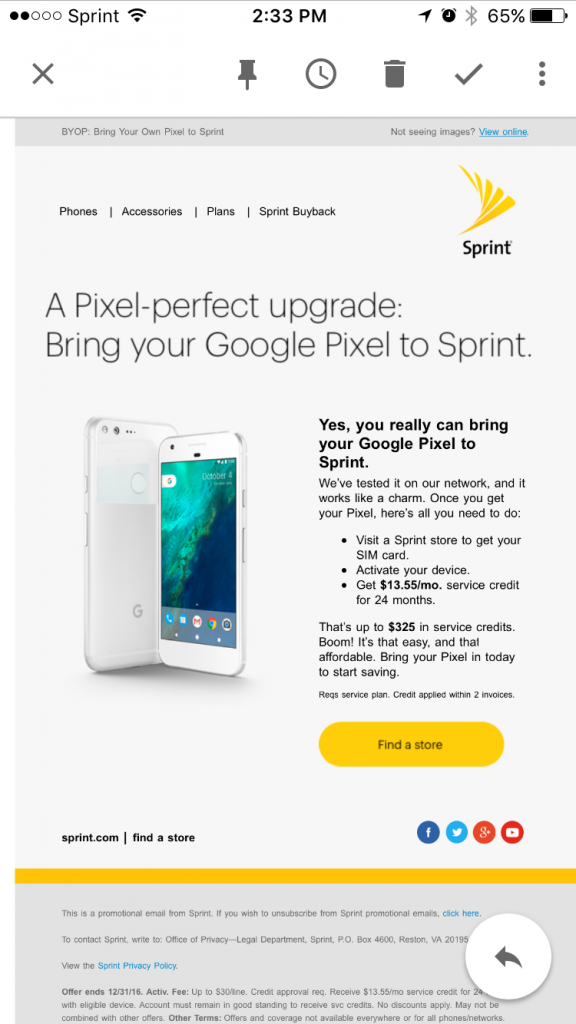 Now, Sprint is using the same marketing tactic to get the Pixel customers to their network. This offer is not telecasting or showing up anywhere else, rather than the email campaigns. Yes, they are sending out emails to potential customers to buy and activate the pixel on their network.
A Sprint customer on Reddit was told about a credit for activating a Pixel on Sprint's network.
It's good to see these kinds of offers for Pixel. Also, it is only applicable for new devices, don;t think you can reactivate the offer with your old device.