In February 2020, Google introduced one of the useful features on the Gmail app called "chips." This is a search filter that allows you to narrow down your search once you enter a keyword. After more than a year and a half, the platform is now getting its overdue functionality.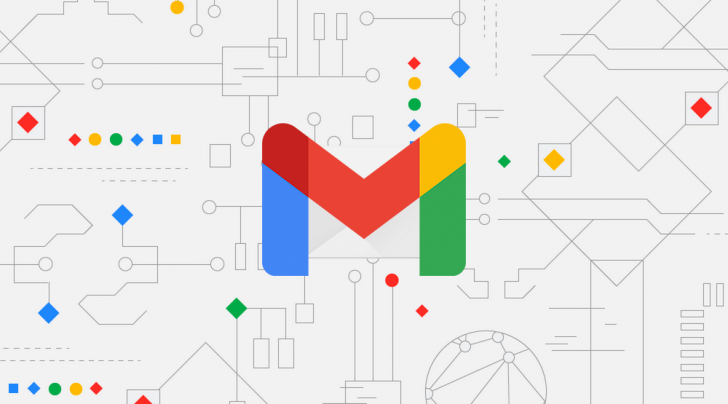 Once you set a filter, you will see a selection of dropdown menus below the search bar that will further allow you to narrow your search. This section is called Chips where you can select specific names (or addresses) and specific dates (or date range). moreover, you can also select if the mail was with attachment or not, and if it's read or unread.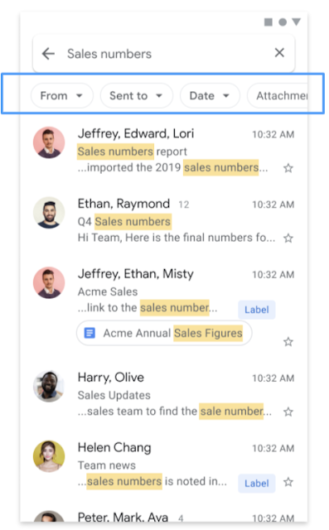 The chips functionality seems to be rolling out for limited users. Concluding, it's a server-side update for now. Also, flashing APK will not change anything. Thus, we have no other option than wait. As per suggestions, the border rollout will begin in a couple of weeks and will be available for everyone by the end of October.
The users can now perform multiple tasks within the Gmail app apart from tracking their mails. The new in-app calling feature will soon enable the user to call each other on Google Meet. But it can be done inside the Gmail app, not the Meet app. Though the standalone Meet app will get the ability to ring, it cannot create group meetings. To read more about the feature, visit our dedicated tracker.