Chromebooks and Chrome OS are widely used desktop systems providing all the much-needed services. Google Chrome brings support for several android apps, but the Linux app on Chromebooks works as beta. Finally, the software giant is bringing Linux app support on Chrome OS without Beta.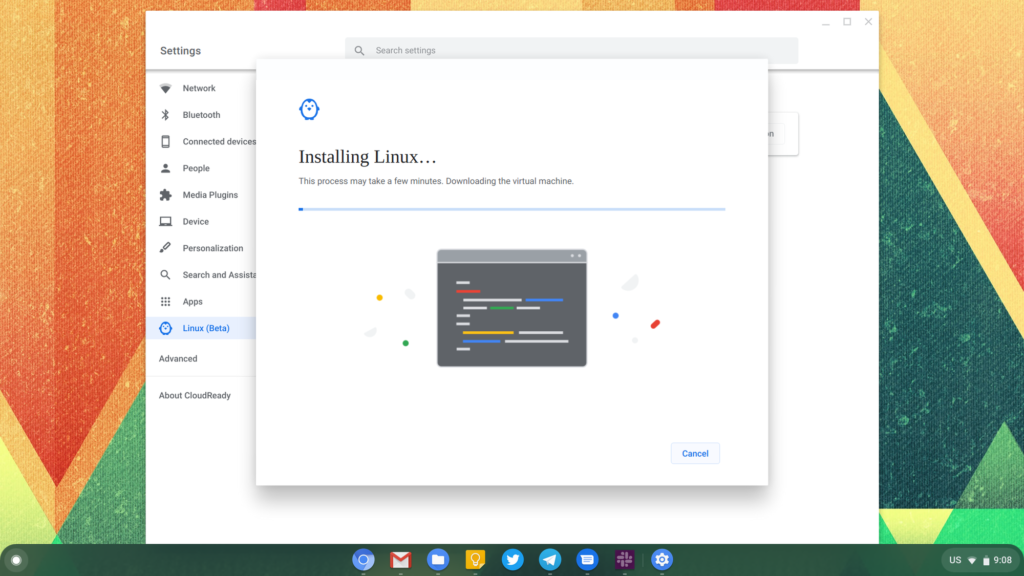 At the I/O 2018, Google announced the ability to bring Linux apps to Chromebooks. This function worked in Beta for the devices. Today after three years, at the I/O 2021, the tech giant decided to drop the beta tag from the Linux app. The update will arrive in the upcoming Chrome 91 update.
As Google continues to flourish the Chrome OS software, the removal of beta tag could drive the interest of more developers. The Chrome 91 is all set to roll out in a couple of weeks. It will bring a bunch of features an great changes to the channel. Here are some key points for your reference.
Desktop Clipboard Support
Chrome OS 91 will now give desktop applications read-only access to the clipboard. The users can punch the keyboard shortcuts such as Ctrl+C and Ctrl+V to attach files to an email.
Updated form controls on Android
Google will roll out the updated form control UX to users for Chrome OS 91 for Android. This will offer better accessibility and touch support, better dark mode support, and more.
Other features and changes
Chrome OS 91 will include Origin Trials to help the web developers try new features and give their feedback on the same. It will also help them showcase their practicality and effectiveness relating to certain new features. The update also includes a new GravitySensor interface, SharedArrayBuffers on desktop platforms. It also has cross-origin iframe support for the WebOTP API and more in the update.