Picture-in-Picture or PiP feature in a browser allows you to pop videos out of their webpages into floating, always on top, windows, so you can watch while continuing to work in other tabs. This is a tremendously useful feature when a user wants to, basically multitask while watching a video.
Google Chrome has had this feature for quite some time, but only includes basic functions like play/pause, go 'Back to the tab', or close it. Recent reports are suggesting that the company now wants to implement more advanced features to the picture-in-picture mode. This will create better usability of this feature throughout the browser.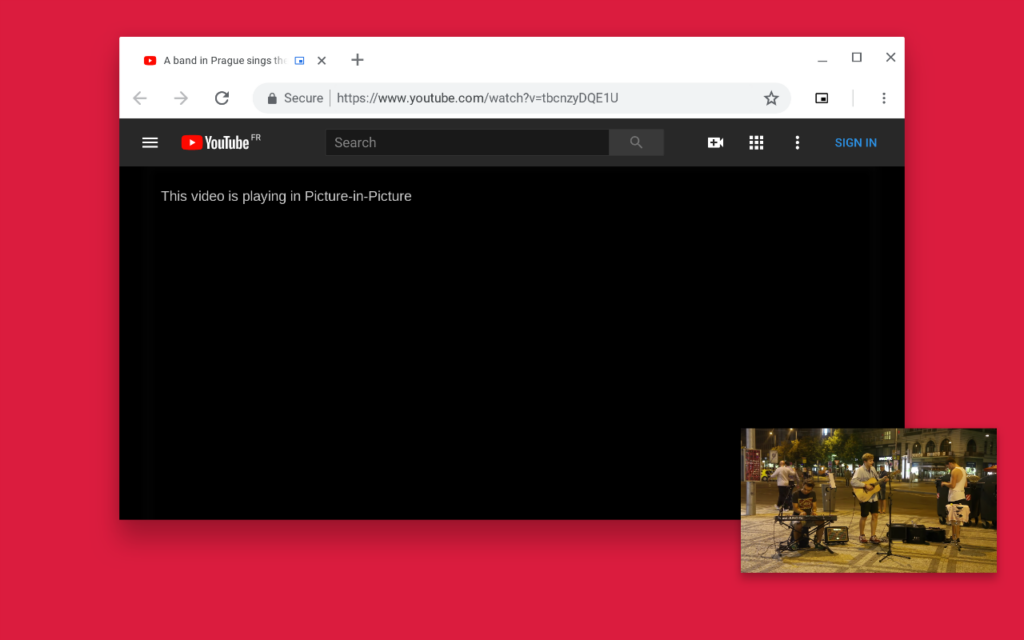 Must See: Galaxy Phones get the fingerprint to unlock for Chrome's Incognito tabs
Additional features to be supported
According to the latest rumors, a set of additional features is coming to picture-in-picture mode on Google Chrome. Google intends to refine the picture-in-picture mode by adding "Previous Track" and "Next Track" custom buttons. Now the developers can customize the picture-in-picture window and add HTML content. It is notable since that implies they can add like/unlike buttons, timeline controls, and more.
In the likes of video calling apps, Google observes how the API can make it simple to split-stream several videos into a single PiP, and perform operations such as sending a text message, muting a user, or raising a hand in the context of an app.
Another example is using the more advanced PiP capabilities to create a Pomodoro tool (see the example with Tomodoro below).
Must See: Latest Chrome OS 107 brings 'Save Desk For Later' on Your Chromebooks
The new features are likely to be rolled out soon via updates, but currently, there isn't any exact information that points to the timeframe. The company is working hard behind the scenes to make Google Chrome and its features better. As per reports, more advanced instances of picture-in-picture are currently under testing with Chrome 111.