The Group Tab feature on
Google
is the best way to stay organized and allows you to open saved websites with a single click. The user can even label them with custom names and colors, and do more with them. However, these changes do not stay when you open a new browser session. As per a new flag, the latest version of Chrome Canary will allow the user to save group tabs for later use.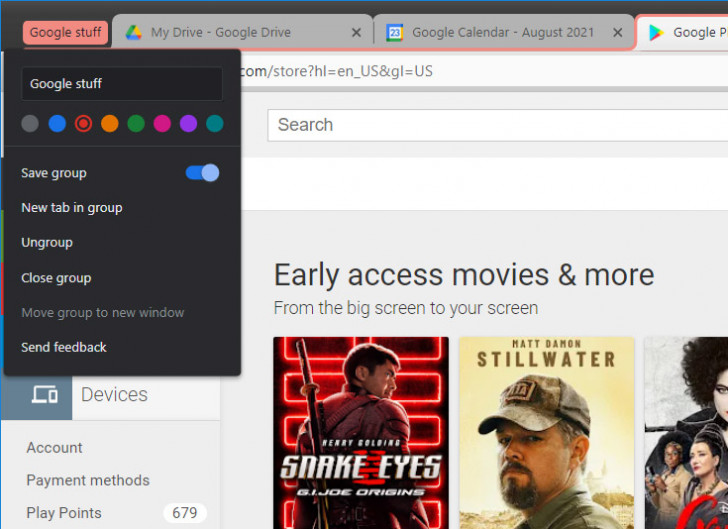 You can see the feature live in the Flags menu in Chrome Canary. But all pre-release software, this feature is also partially functional. You can save group tabs by right-clicking the menu and adjust your closed tabs in the group from the browsing history. But when you close and re-open the browser, the group loses its place. Also, there's no easy way to bring back the tabs together.
Google is now working to resolve this issue and so you can save group tabs for later use. To see the functionality, open the canary channel and look for "chrome://flags/#tab-groups-save." Enable the flag and then restart the browser. Do keep in note that the flag is currently available on version 95.
In other news, Google is probably planning to introduce a new Chromecast. Recently, a new Google device received the FCC certification. And reportedly, the render leaks of that device are related to a streaming stick. To read more on the upcoming device, visit our dedicated article.