Calculating toll fares during a road trip can be confusing.
Google
with its constant tweaks in the Maps app may have a solution for us. The future
Google Maps
update may add the most requested feature. According to a message received by the members of the
Google Maps
preview program, the next update will automatically show the toll fees for roads, highways, or any navigation route set.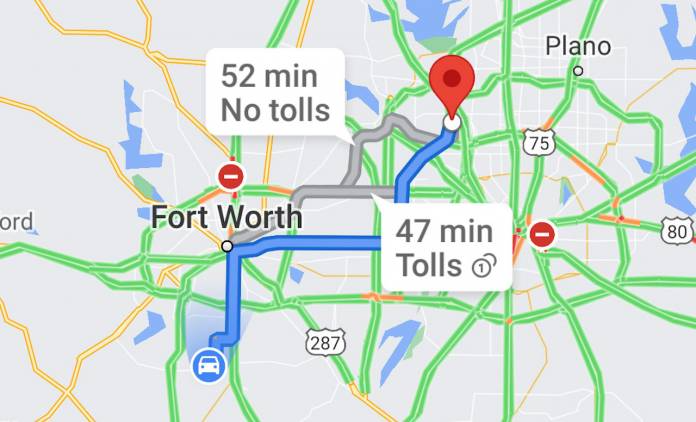 Reportedly, a member of the preview program confirmed that they were asked to perform a survey to develop the Maps and the best way to implement this feature. As per the message, the total toll prices will be shown while selecting the driving route. This will help the user to make a better decision on which route to take in order to save time and money.
In the present version, you can see the toll roads through your way on a general map or navigation route. However, the toll price is not included. FYI, this feature is already present in the Google-owned Waze app for the past three years. Hopefully, the feature will make its way to Google Maps soon.
Apart from the survey that Google Maps preview members are asked to undertake, there is no other information in the message. We hope that the members will develop a feature that will be user-friendly and easy to use for everyone.
As of now, the feature is not even available for the members of the preview program. So, we can not expect the beta to arrive soon. Ultimately, the update is far away to have a stable rollout.