It's just a couple of days since Google official calls it off for the Stadia Cloud Gaming platform, and today the Stadia's reborn with a new product and via a new service. As Google confirmed in a blog post that they will bring part of an exceptional cloud gaming platform to other services soon, and they are here within just a few days with the new cloud gaming Chromebooks.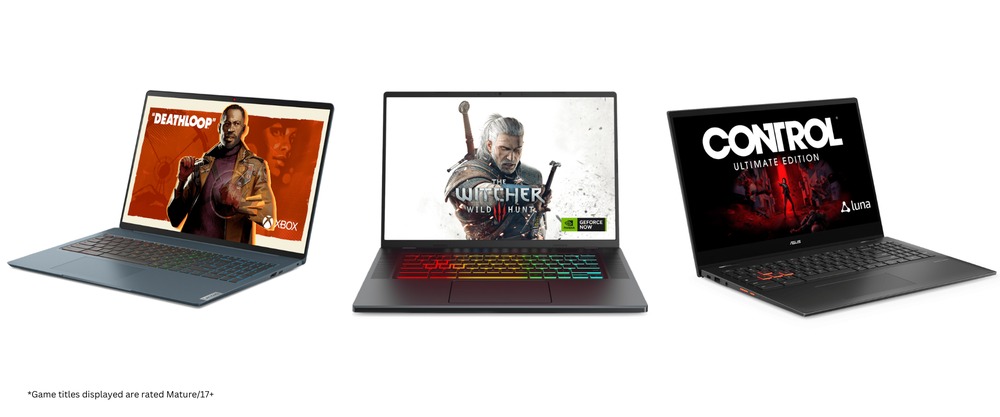 Must See: Chromebook and Android integration improves with the recent update
Google is partnering with new players in the gaming arena and its old friends in the Chromebook arena to bring cloud gaming to Chromebooks. With the announcement of highly capable Chromebooks carrying 120Hz displays for an immersive and smooth experience, Google is now aiming at gamers via Chromebooks.
At the launch event, google introduced three new cloud-gaming Chromebooks:
These new Chromebooks feature RGB Keyboards, Wifi 6 and 6E connectivity and immersive audio for an exceptional gaming experience. However, crystal clear visuals with a 120Hz refresh rate are another major change for Chromebooks.
As per game bench benchmarks, the new Chromebooks are capable enough for a smooth and responsive gaming experience with console class input latency of 85ms.
Upcoming Games and Partnerships for cloud gaming Chromebooks
The Search giant is working with Nvidia to bring Geforce NOW's RTX 3080 tier to gaming Chromebooks. Once support arrives, the users would be able to enjoy titles like Fornite, Cyberpunk 2077 and others with extreme qualities.
However, the users are able to enjoy Microsoft's Xbox gaming via an installable web app on the Chromebook.
The cloud gaming Chromebooks now offer support for Xbox Cloud Gaming (Beta), NVIDIA GeForce NOW and Amazon Luna(Limited in the US only). There are around 1500 titles that are available on the Chromebook cloud gaming platform.
Offers and Perks for Cloud Gaming Chromebooks
Google is offering several perks like a three-month free trial for Amazon Luna, free Google One for a year and three months of YouTube Premium.