Recently, Google rolled out Phone Hub to Chrome OS, making it easier to access your device when connected to Chromebooks. Reportedly, one more feature is going to add to the long list i.e; screen mirroring. Phone Hub will be able to mirror your phone's screen on Chromebook. Though, this feature will be limited to Pixel devices initially.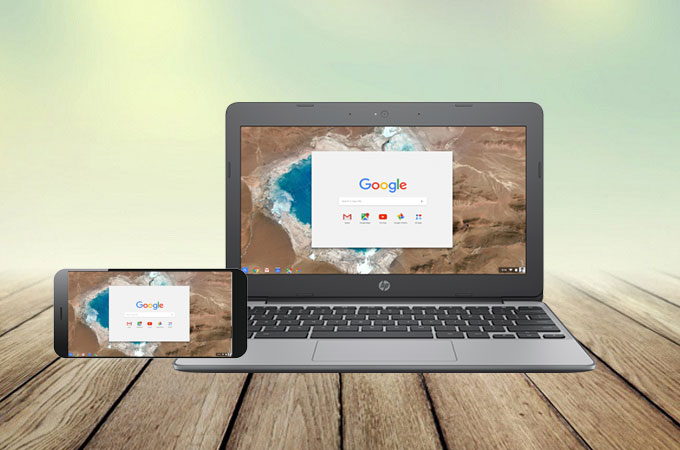 It seems that Chrome OS and Android will be Better Together with Phone Hub. A few weeks bag, a new codename "Eche" and "SWA" have begun to appear in Chromium source code. The flag was:
"Enable Eche App SWA.
Enable the SWA version of the Eche."
It turns out that "SWA" here is an abbreviation for "System Web App," which means a built-in Chrome OS app created using web technologies. While, "Eche" is actually a Spanish word "eche," which means "throw" or "cast."
Reading that, Eche is an app serving video broadcasting over WebRTC. This same method is used by Google Duo and various other real-time video apps. Also, this allows users to send other data between the two devices.
Picking up the pieces, Google is going to drop a feature that opens an app when you click on a notification on the mirrored screen. As presumed, the app will stream video from somewhere and show it in the window.
In simpler words, through the "Eche" project, the user will be able to mirror the phone's screen onto Chrome OS. This will allow the user to see and use the phone apps directly from Chromebook. And while tapping a notification from Phone Hub, ChromeOS will open the respective app as a window through a video streaming platform.
The feature could be beneficial for single-device apps i.e; the apps which can we log in to one device at a time like WhatsApp, Signal, or banking apps. The feature is still under development so we can not predict when it will roll out. Also, it's not sure if this will be a pixel-exclusive feature or will make way for all Android devices.