Google has been updating a lot of its apps with new features and changes. Recently, with the latest thumbnail preview for YouTube videos, the booking feature in Google maps and rolling out Google Photos and Google Drive apps for PC's. Google is constantly sending out exciting new updates to users. The new updates allows Google to upgrade its products which are already incomparable to any other competitor.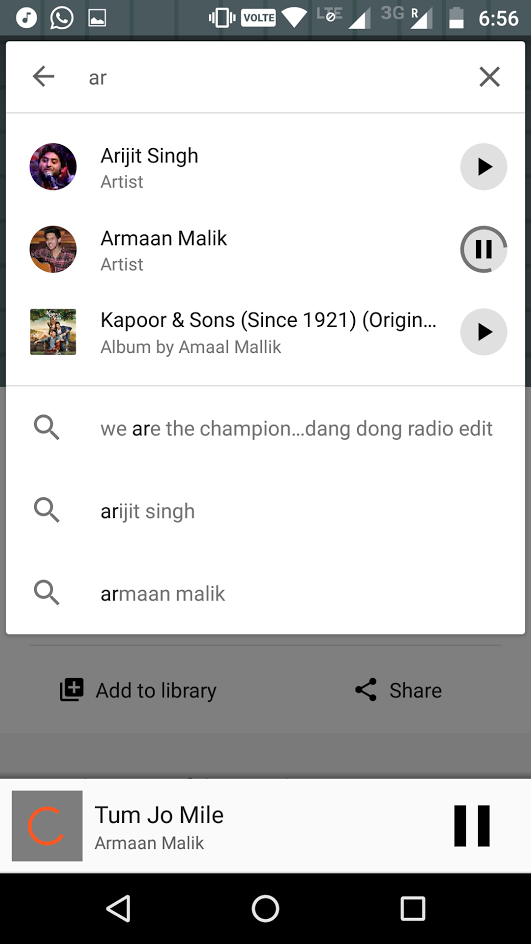 This week, Google is continuing its update marathon by testing a new search interface for the Google Play Music app for Android. Google is testing this update right after it rolled out the new release Radio to all of its users last week. However, it is only in the test phase and is currently only rolled out to a few users.
With this new feature, Google now displays the top songs you have played in the search results when you search for a query. It also displays a short thumbnail along with a play button next to the name of the song, towards the right. So you can play your favourite song right from the search box.
This new user interface change was seen in the version 7.9 of the Google Play Music. As already mentioned, this is just in the testing process and Google has not yet rolled it out to the masses. So if you have any luck you might spot it on your phone.
Let us know in the comments below if you come across this new update.