India registered an approximately 913 million UPI based transactions in the financial year 2017-18. Clearly, a tremendous boost for cash-less economy and depicts how majority of Indians have adopted cash-less mode of payments. In fact, thanks to the myriads of Digital Payment Services backed by revolutionary UPI (Unified Payment Interface) for transforming the way people transacts. Let's see how Google Tez Vs Whatsapp Payment Vs Paytm stands against each other.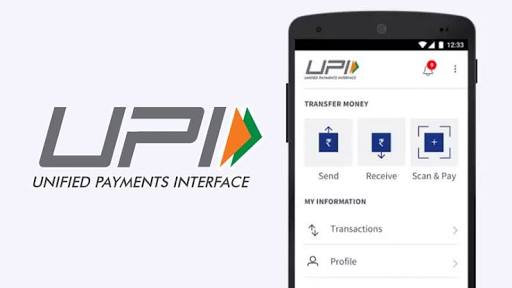 Though there is a notable boost in digital transactions made by Indians, a complete cash-less economy status is still a distant dream for India. However, as more and more digital payment services are being budded under the powerful firms such as Facebook and Google. All we can say is the digitization is getting a nitrous-boost all these days.
Hence, here we've curated an article regarding three of the popular UPI enabled payment services currently available in India. Lastly, a comparison table as well for better interpretation. Among them includes the veteran Paytm, the half year old Google Tez, and the new born – Whatsapp Payment. Well, let's look how they stack up and are better compared to each other.
Read More:
How to Fix WebGL hit a snag Error in Chrome
How to backup Android phone without root access
Google Tez Vs Whatsapp Payment Vs Paytm
Google Tez
Money Made Simple
Google Tez – perhaps a temporary Google Pay alternative exclusive for India. Amassed huge user-base (around 12 Million users) within two months of its official launch in India, thanks to the lucrative reward program offered by Google.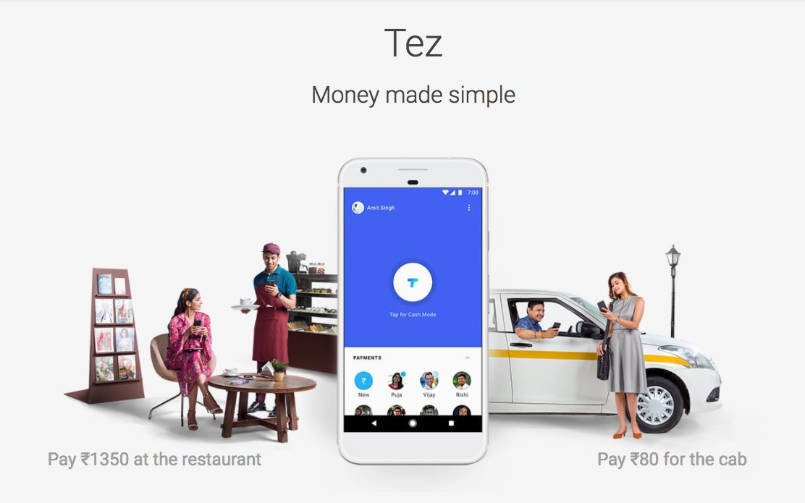 Being a UPI enabled payment service, Google Tez supports all financial institutions/banks of India registered under UPI. It's the only payment service that supports Google's innovative AudioQR technology for carrying out near-field transactions.
A couple of months ago, Google Tez started supporting Bill Payments for over 80 billers for private and public utility service providers across the country. Some time later, it also totted in-app chat-support as an answer for the Whatsapp Payment.
Advantages
AudioQR
Bill Payment
Reward Programmes and Referral Scheme
Appealing app-design and better User-Experience
DTH Payment
Chat support
Disadvantages
Mobile Recharges not supported
Whatsapp Payment
Simple. Personal. Secure
A new comer in the field of crowded digital payment services. Facebook aims to exploit the popularity of Whatsapp by linking the UPI based Whatsapp Payment service within the app. It's been only a few months since the payment option started to pop-up for some Whatsapp users. Unfortunately enough, the service is yet to reach the all users and limited in functionalities.
However, once the Whatsapp Payment becomes available for every users it's obvious that the service will be instantly gaining much acceptance. Backed by UPI, the Whatsapp Payment can facilitate peer-to-peer transactions with much ease.
Just recently, some users were able to see a new "Request Money" feature under Whatsapp Payment. Hence, it's good to know that the Payment service is becoming mature day by day. But, still a long way to go, in order to hold a candle against other prominent payment services.
Advantages
 Popularity of Whatsapp and trust the Indians have towards it will help in establishing a strong hold.
Transact On-The-Go while chatting with friends or family.
Disadvantages
Limited in Functionalities
Broader roll-out yet to happen
Single language support
No Scan & Pay
Paytm – Payment Bank
#PaytmKaro
One of the most popular and advanced digital payment solution available in India. PayTM is, in fact, an ecosystem of various payment services. Unlike the above two, it supports Digital Wallet along with the UPI mode as well. All in all, PayTM has just recently achieved the Payment Bank status from RBI.
PayTM is accepted across all most all outlets and merchants. Also, it has partnerships with major companies to offer lucrative cashbacks and discounts for the payments done via PayTM. Since the PayTM is a digital wallet service, it's mandatory for the consumers to provide genuine e-KYC details as per a new rule by Government regulatory.
To vow more users to register under its UPI/Payment Bank service, PayTM offers Rs. 51 cashback for the first transaction made using UPI for every new users.
Advantages
Wallet Supported
DTH and Mobile Recharges
Bill Payments
Feature-Packed
Lucrative Cashbacks and Offers
Disadvantages
Read More: Best Mobile Banking Apps on the Google Play Store for India
Quick Compare Google Tez Vs Whatsapp Payment Vs Paytm
Google Tez vs Whatsapp Payment vs PayTM comparison
| | | | |
| --- | --- | --- | --- |
| Features | Google Tez | Whatsapp Payment | PayTM |
| UPI | ? |                   ? |       ? |
| Cashbacks & Offers |        ? |                   ? |       ? |
| Referral Schemes | ? |                   ? |       ? |
| Transaction Limits | Upto 1 Lac | Depends on Financial Institution | Upto 1 Lac |
| Scan & Pay(QR Code) |        ? |                   ? |      ? |
| AudioQR |        ? |                   ? |      ? |
| Mobile Recharges |        ? |                   ? |      ? |
| Flight Ticket Bookings |        ? |                   ? |      ? |
| Request Money |        ? |                   ? |      ? |
Read More: 5 Best Mobile Wallet apps for instant digital transfers in India
Well, it's all up to you to choose which service is the best. In fact, there is no harm in creating account in three of them as UPI itself is a unified interface with a single PIN for all UPI enabled payment services. Moreover, the upgraded UPI 2.0 on the horizon with more features these service will be getting further bolstered.
We hope you got your awnser which is best among Google Tez Vs Whatsapp Payment Vs Paytm ? Have any queries reply below via comments.