Google is rolling out a new version of the Material design on various of its Apps. The search giant has already rolled out the Material Design V2 to Google Maps, News and One. Now, it is the time for Android Messages App. Google has already added the code of new material design in Android Messages App but is not active yet. Today, we will let you know how you can enable Android Messages App Material theme redesign with simple steps.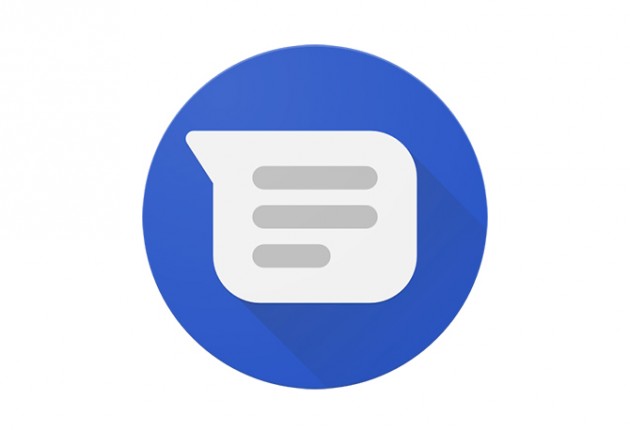 Everyone loves, Dark Mode when the white color start hurting the eyes. So, Google has added a clause of Dark Mode also in the Material Design V2 makeover. Also, there are round buttons and more clearer cards as of now. It improves the accessibil;ity and usability of the apps. As of Now, Android Messages App Material theme redesign works fully except the dark Mode. You won't be able to use or enable the Dark Mode by this trick in Android Messages App.
In some upcoming weeks, you will get the Dark Mode and all the new Material Design via an update. But, users who want to use it before the official launch can see the tutorial below. So, without wasting any time let's see how to enable Android Messages App Material theme redesign.
You must Checkout:
Android Messages gets Smart Reply feature for Project Fi users
Google now Allows you to use Android Messages service through Web
How to change Gboard layout and theme
Best Alternatives for Gboard on Android
Steps to enable Android Messages App Material Theme
This new design is a great upgrade and anyone can fall in love with it who is a all time iuser of Android Messages.
Requirements:
Your device should be rooted to enable the Android Messages App Material Theme V2.
Android Messages App Installed on your device.
Procedure – enabling Material Design on Android Messages App
You need to Install MiXplorer  – it will allow to modify the shared_prefs settings stored in the data partition.
After Installation , Goto Root Section of the MiXplorer App and browse to /data/data/com.google.android.apps.messaging/shared_prefs/.
After reaching in the folder Open PhenotypePrefs.xml

file

 in the code editor.
Tap the three dots in the top right corner, and select find, search for bugle_phenotype__enable_m2.
Now edit the value from False to True.
The next change you have to make is by searching the option bugle_phenotype__enable_phenotype_override. You need to set this to true.
After doing these changes and saving them, you need to force stop your Messages App.
Open The Message App and now you will see Material Design V2.
Note: This layout is only available when you force close your app, if you remove it via Recents, you will be back to old layout. In this guide, you got to know how you can enable Android Messages App Material Theme redesign.
Also check:


How to get Star Wars theme on Oneplus 5T along with wallpapers and clock
Icon Packs on-sale this weekend on Google Play Store
How to backup Android phone without root access
How to Change fonts on Samsung devices without Root?