MediaTek has finally entered a high-end chip market with the launch of MediaTek Dimensity 1000 5G chipset. The newly launched chipset will compete against the Snapdragon 800 series and Kirin 900 series chipsets. It is the same MediaTek MT6885Z chipset that the company launched last year.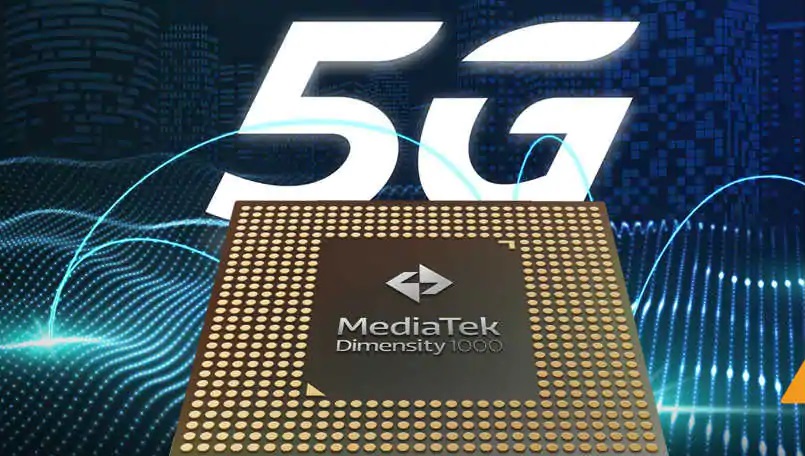 MediaTek Dimensity 1000 5G chipset hosts an octa-core processor featuring 4x Cortex A77 based BIG cores at 2.6GHz and 4x A55  power-efficient cores at 2.2 GHz.It is coupled with Mali-G77 Mp9 GPU to handle graphics-intensive tasks. The new Helio M70 5G modem is efficient enough to provide the world's fastest throughput with 4.7 Gbps downlink and 2.5Gbps uplink speeds. It will support all the networks from 5G to 2G networks without any issue. However, it is a sub-6GHz chip that does not support the mmWave 5G.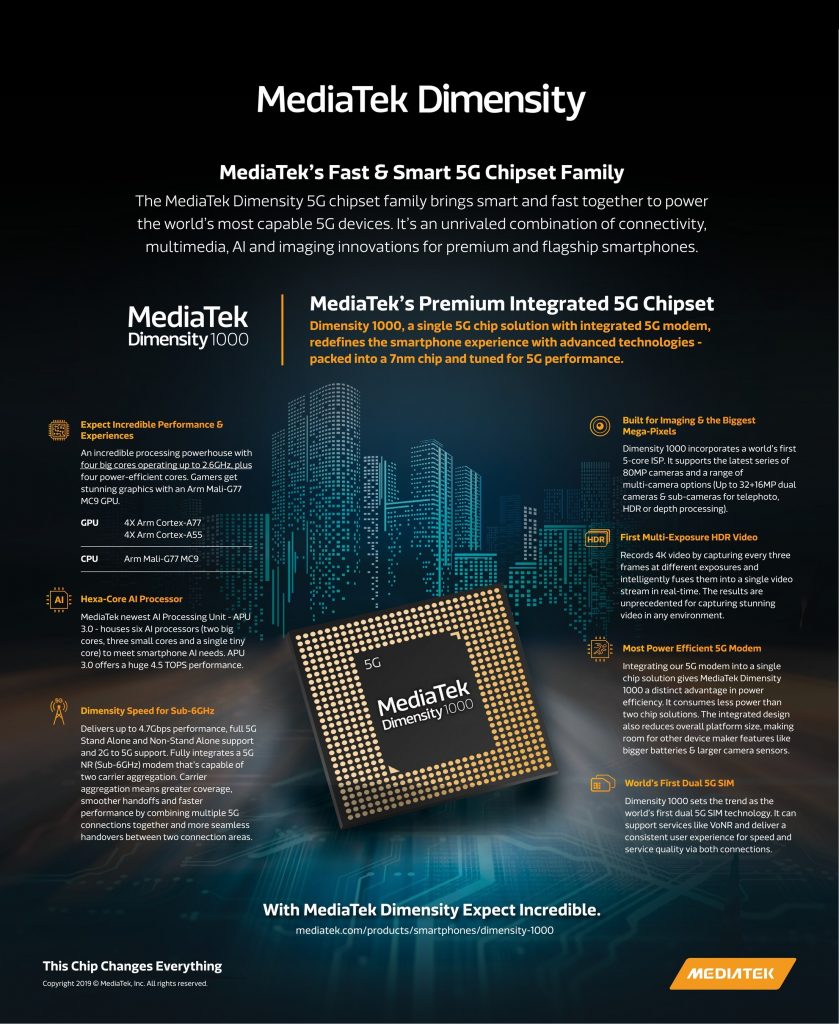 Key Features of MediaTek Dimensity 1000 5G chipset 
There are many other advantages of the MediaTek Dimensity 1000 5G chipset. We have accumulated all those in the bullets below:
Dual 5G SIM support
Helio M70 5G modem
4.7 Gbps Down and 2.5 Gbps down
5-Core APU for AI processing.
4.5 trillion operations per second by APU
5-Core ISP
Support 80 MP single camera
Dual up to 32MP + 16MP
Multi Frame HDR Video support
Supports Google AV1 format at 4k resolution
QHD+ display with 90Hz refresh rate
FHD up to 120 refresh rate
WiFI 6, Bluetooth 5.1, VoNR
There are some downfalls of MediaTek Dimensity 1000 5G chipset. It only supports UFS 2.1 storage. Apart from this, the new chipset is fully a performance machine for any smart device.  What do you think? Share your important views via the comments below.