Even though MIUI 9 was teased a day ahead of launch, Xiaomi still managed to surprise us with a bag of new features that we didn't expect. In all honesty, MIUI has always left us intrigued. As users of stock Android, MIUI 9 has the typical Chinese home screen chock full of apps littered everywhere and up til now, no split-screen. The company launched the Mi 5X alongside the new software.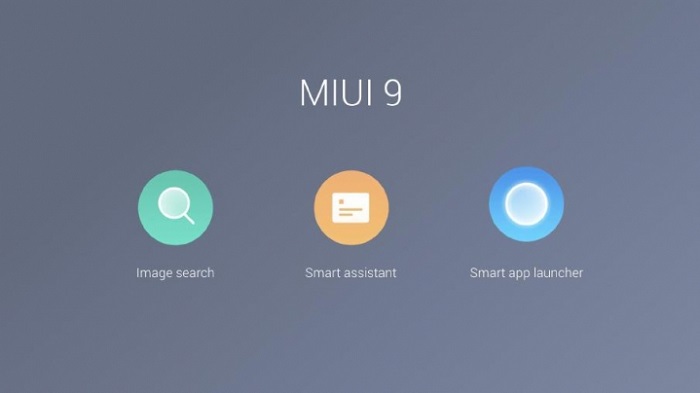 Features of MIUI 9
Xiaomi brings three visible changes across the user interface and some subtle ones focusing on smooth performance. We are more interested in the subtle ones. For one, doubters have always held that MIUI is a resource guzzler. So, Xiaomi is out to change the status quo with 7 big changes that will enliven the heavy UI.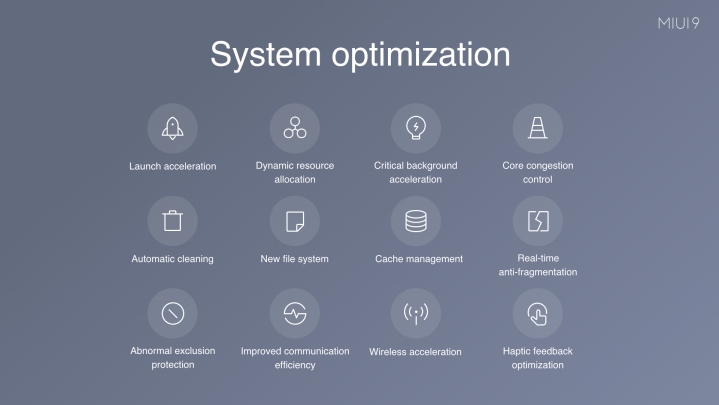 Xiaomi says they have implanted MIUI 9 with dynamic resource allocation. With this, the system will prioritize in-use apps and resources for these apps will not be compromised. As it has been the case often, aggressive resource management leads to poor user experience. But we'll hold our judgment to see what Xiaomi has cooked up here. Also, 'Automatic Cleaning' itself is a resource hog as it stays in the background constantly and it makes the system restart apps from the ground up so these features are actual culprits instead of optimizers.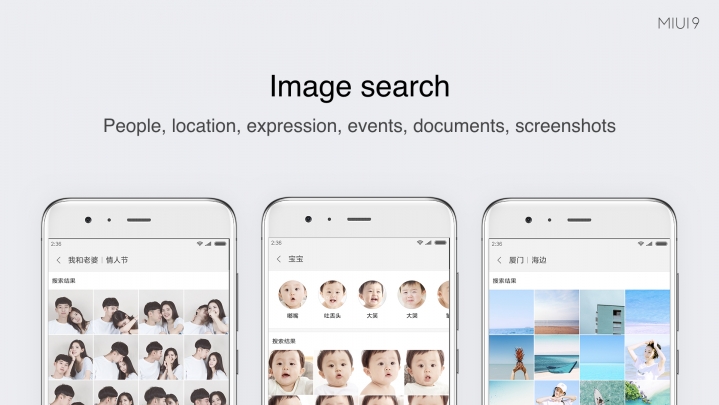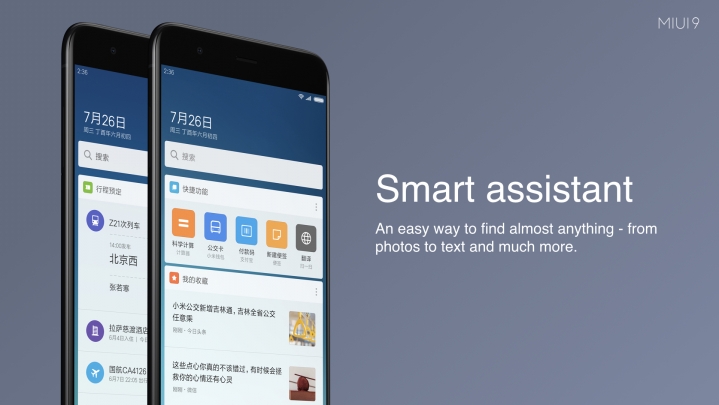 There are other 5 to 6 more changes under the hood. We are certainly curious to test these out once the Global ROM is out. As for now, only the Chinese get to play with it. Another interesting feature is the Smart Assistant, that Xiaomi wants to put in place of Google. The staple features are similar to Google Assistant. In similar fashion, Image search uses AI to judge what's in your photos. You can type a keyword and the search will come up with what it thinks you've asked for. And lastly, there's a Smart App Launcher, consider it the Chinese version of Google Now on Tap.
Well, Xiaomi has also announced Xiaomi AI Speaker as like of Amazon Alexa and Google Home.
Other aesthetic changes have already been teased ahead of launch, so the UI will definitely have a visible makeover much in line with minimal design.
Source Xiaomi (1)