There always are people with whom we don't like to share any information. Luckily, WhatsApp already offers plenty of such features to hide your details and pictures from specific users. Again, the social networking app is getting updated with a new privacy feature, making it easier to hide details from certain contacts from your list.
As we reported earlier, WhatsApp was working to develop a feature where the users can manage the contacts who can see their profile details and last seen. Finally, the update is rolling out for the beta users with version 2.21.23.14. Precisely, the update will allow you to hide your last seen, profile photo, and about section from selected users.
Presently, the stable WhatsApp version gives the control over this information to be set for everyone, your contacts, or no one. Now, one more option is going to add to this list, "My contacts except…" This will let users select contacts that they don't wish to share their profile details or last seen with.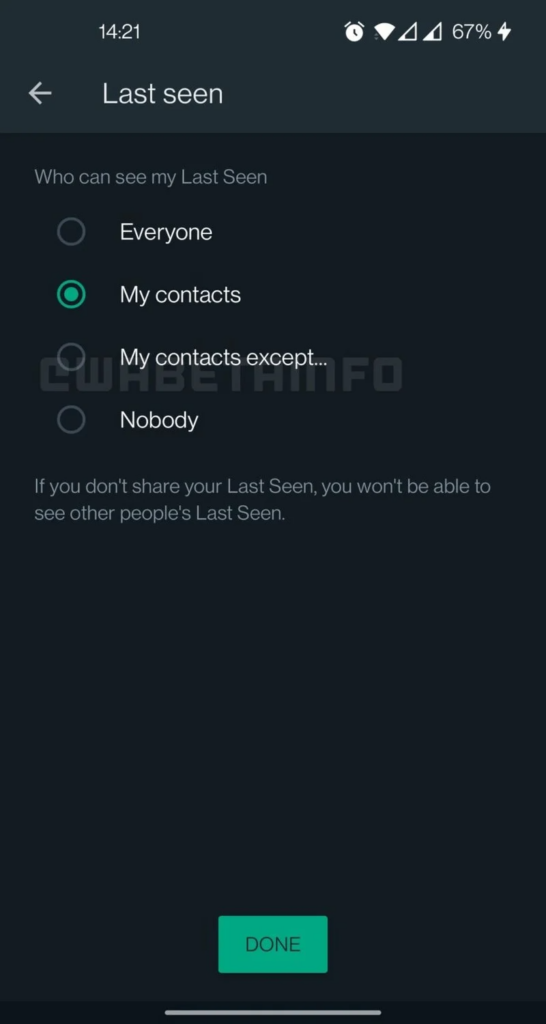 Do keep in mind that this is a two-way process. That means if you hide your Last seen status from anyone, you will also not be able to see their status as well. However, the same thing doesn't apply to the profile management section. You can still see the other party's picture and bio even if you are hiding yours from them.