In March this year, when Facebook introduced Facebook Stories feature, you could only share it with all your friends or a subset of them. Facebook has recently unlocked the Public sharing feature that allows you to post your story publicly. According to a Facebook spokesperson "This is something we rolled out a few weeks ago. The Public setting allows your Followers to see your story, in addition to your Friends."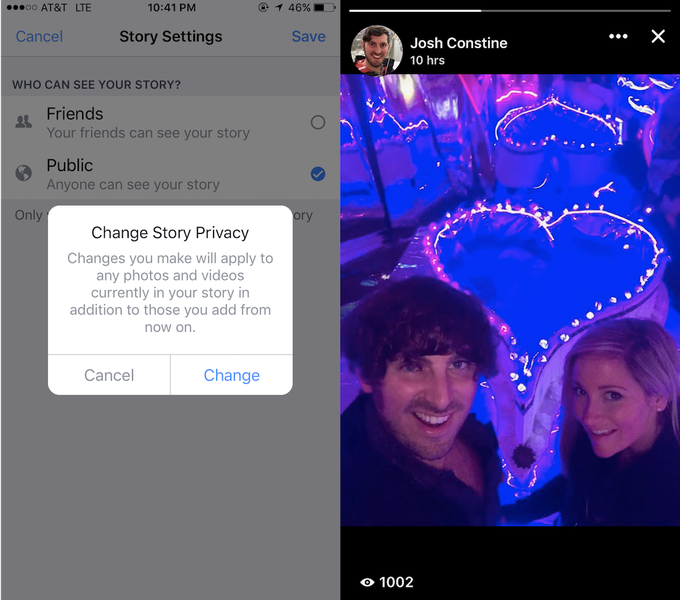 With this feature unlocked, you always get an option to share your story with your "Friends" or "Public". In order to make your Story public, you would need to tap on the 'Add To Story' button on the home screen, and post a photo or video. Now tap 'More' button in the top right corner. You will now be able to access "Edit Story Settings" and change the viewers from "Friends" to "Public".
Once you edit your Story Settings to "Public", all your existing stories from last 24 hours along with any new story will be visible to public and anyone can view your story. If you want to know who all viewed your story, just tap on the viewer count to reflect the names of friends who viewed your story. You can always check out the count of additional followers who viewed your story, however, you would not be able to see their names.
Finally, Facebook joins the league with Snapchat and Instagram that already feature public sharing of your stories. Are you excited about Facebook bringing Public Sharing feature for your stories?