Qualcomm recently announced its new Snapdragon 450 processor at the Mobile World Congress Shanghai. The Snapdragon 450 for Entry Level mobile devices such as smartphones and tablets. Qualcomm Snapdragon 450 is major update over its predecessor Snapdragon 435. Which is current most powerful 400 series chipset. Snapdragon 450 offers improved graphics performance, better battery life and better camera features compared to last year's Snapdragon 435 SoC.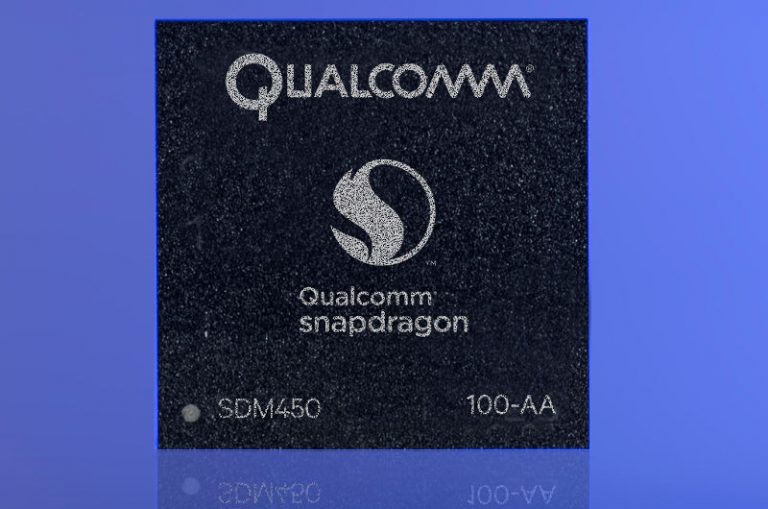 Snapdragon 450 is an octa-core processor. It is based on 14nm FinFET process (400-series chipset are manufactured using 28nm process) and has up to 1.8 GHz ARM Cortex A53 cores. The new processor also comes with improved Adreno 506 GPU which offers 25% increase in graphics performance compared to the predecessor. The new processor from Qualcomm also supports USB 3.0, Quick Charge 3.0 and 802.11ac with MU-MIMO.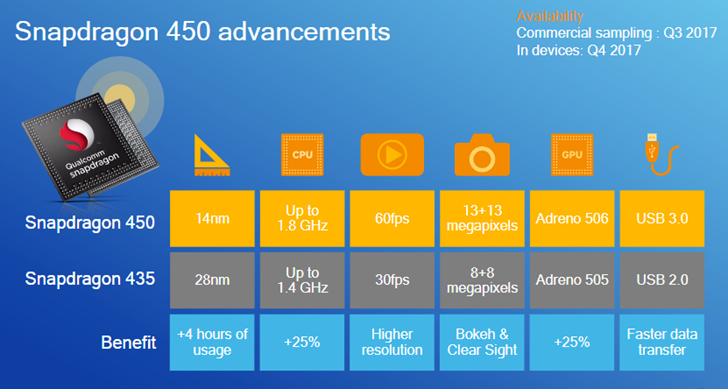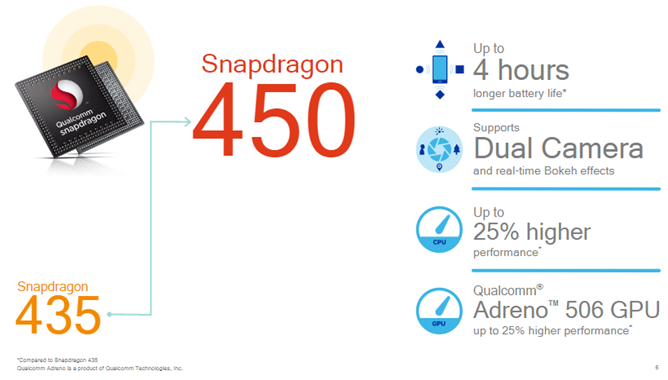 Talking about camera capabilities of Qualcomm Snapdragon 450, it supports up to 21 MP single camera or dual 13 + 13 MP camera setup, 1080p video recording at 60fps, real time Bokeh effects, Qualcomm Clear Sight camera features etc.
The Snapdragon 450 also includes support for 1920 x 1200 full HD displays. It comes with Snapdragon X9 LTE modem of for faster LTE connectivity.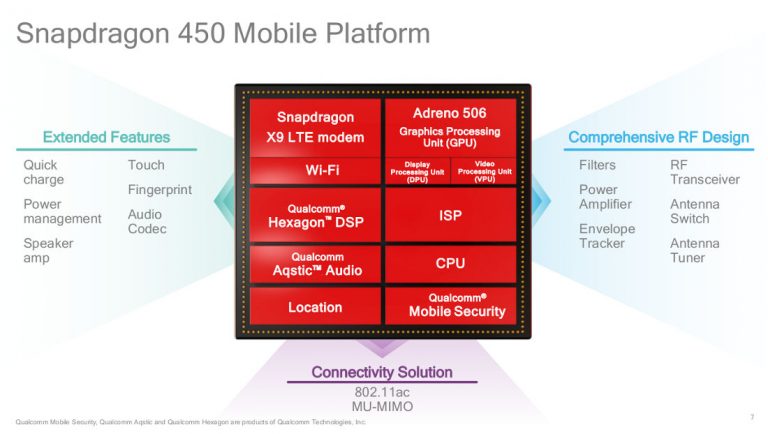 The processor will be available to smartphone manufacturers in Q3 2017. However it is expected to arrive on consumer devices in Q4 2017.