[December 28, 2021]: Samsung and Google have finally fixed the issues and the update is rolling out via version G99xBXXS3BULC for the S21 series. The number to G99xNKSS3BULC for the Korean variants. For the Galaxy Z Flip 3 and Z Fold 3, the package can be identified by the firmware version F711xxxS2BUL6 and F926xxxS1BUL6 respectively.
[December 27, 2021]: The Android 12 based One UI 4.0 beta program for Galaxy S21 series made it to the stable phase last month. However, Samsung had to give a temporary break to the rollout after users reported compatibility issues with Google Play. Finally, the company has announced that it will resume the stable One UI 4.0 rollout for smartphones.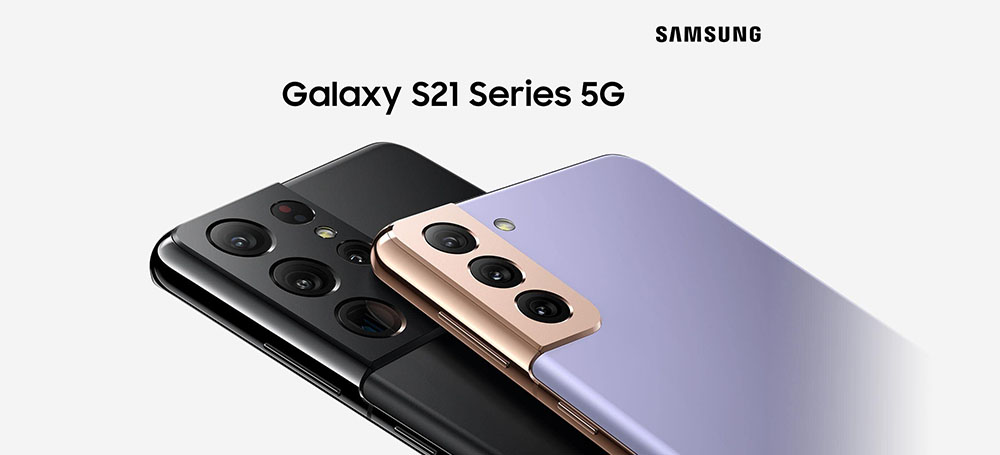 "After the One UI 4 update, a problem was found due to compatibility issues with the Google Play system on some devices, so the One UI 4 update has been put on hold for a while," says an official chairperson of Samsung Members forum in South Korea. The company is working with Google to issue a patch that should fix these critical bugs. After the successful implementation, the stable One UI 4.0 update will start unfurling again.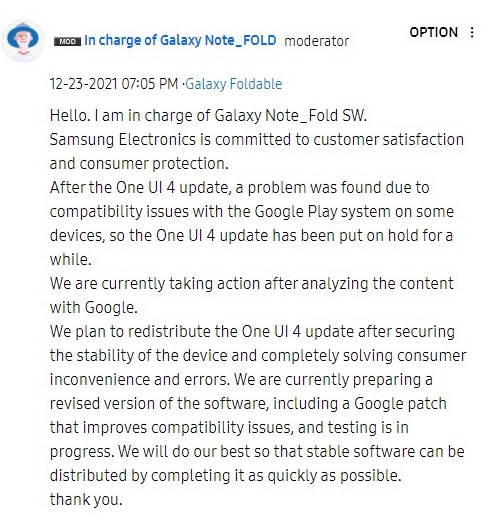 For now, the testing and the software revision are in process. Soon, Samsung and Google will eliminate the glitches and initiate a stable rollout. Hopefully, the same firmware will extend to more regions as well.
Though the One UI 4.0 update was widely rolled out to the Galaxy S21, Galaxy S21+, and the Galaxy S21 Ultra in various countries. The package was only suspended in South Korea. To mention, not all users running the latest version are encountering issues.
If your Galaxy S21, S21+, or S21 Ultra running Android 12 based One UI 4.0 is lagging in any aspect, do let us know in the comment section below.