Samsung's high-end flip phone is official and it is called the Leader 8. We have been hearing and seeing the phone on the rumor radar for quite some time. And we had a fair idea of what it would be. So here are the official specs.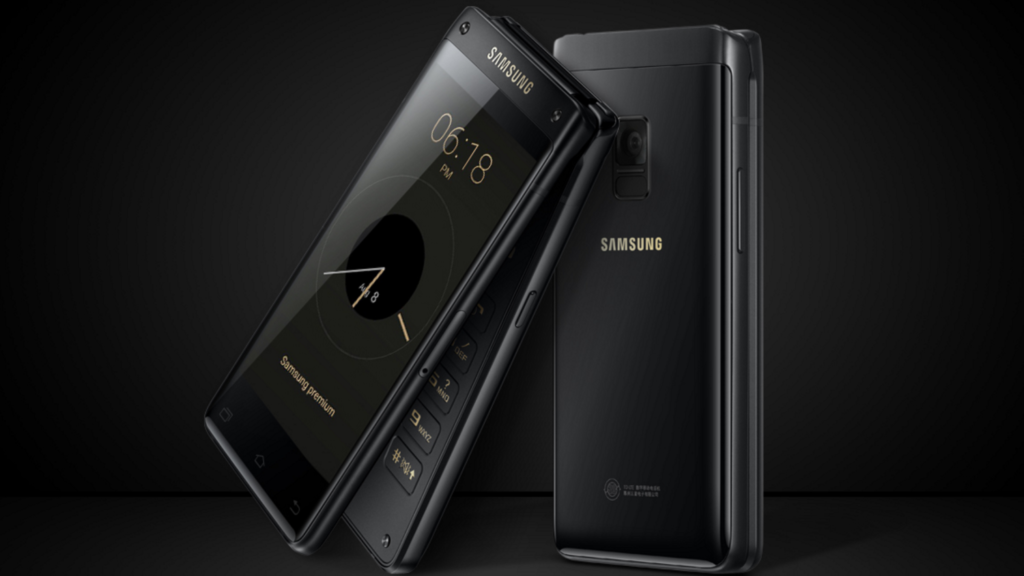 The USP of the flip phone are its two Super AMOLED displays. One on the inside and one on the back. It's a solidly built phone crafted out of aluminum alloy. Half of the inside is the alphanumerical keyboard. While the other half is the 4.2-inch screen.
Some people will be relieved to hear there is no Bixby on here. Instead, users are going to get S Voice. Moreover, it also comes with Samsung Pay and wireless charging. Who said a clamshell is a relic of the past?
Moving on to the loaded spec sheet, the premium clam shell comes with a Snapdragon 821 processor, 4GB of RAM and 64GB of storage. The mini phone is powered by a 2,300 mAh battery. Finally, the foldable phone has a 12 MP camera with a great f/1.7 aperture.
We are short of knowledge regarding price and availability as Samsung has not provided the same. But it will be sold in China first. And if it goes elsewhere, it will be in the Asian continent.