T-Mobile has introduced new plan for the protection of your expensive mobile devices. You got your device display shattered, the whole device got damaged or in any other instance your device is not workable, the 'Premium Device Protection Plus will help you out with repair.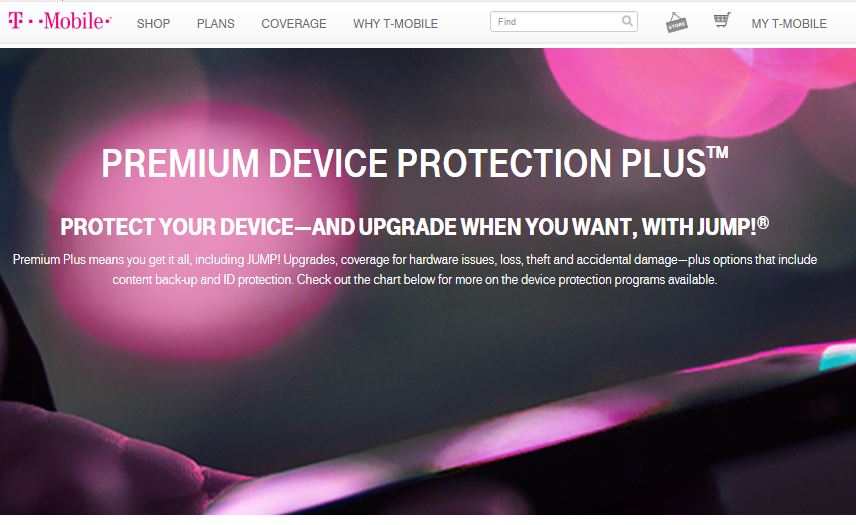 It is a good idea to insure your costly with the Carrier. In a similar move, T-Mobile has introduced a new plan i.e 'Premium Device Protection Plus' for $15 per month.
This new plan packs huge list of services. You will get usual protection from loss, theft, physical damage, and so on. Along with, it packs McAfee Content Protection,  McAfee ID Protection, a service that helps you prevent identity theft with 24/7 support and $1 million in insurance.
Further, the list inherits Applecare (for Apple hardware, obviously), and Tech PHD (Personal Help Desk)
Further, they have added JUMP! Plus, which includes PDP Plus. With JUMP! Plus, you get the best device upgrade program in US wireless – letting you upgrade when you want.
These new plans are going live by May 7th, you can head over to the T-Mobile to check new  insurance packages.
Nowadays, T-Mobile actively giving latest updates to most of the devices running Android. They are also expanding the reach improving the quality of their network. T-Mobile recently purchased 600 mHZ band at Spectrum Auctions.
The new insurance options are live on May 7th.