Telegram is getting a new update on the Google Play Store taking the cloud-based messaging platform to version 5.4. Mostly, Telegram updates bring at least one new features on-board, and indeed the latest update. The new feature being added with the latest Telegram 5.4 update is related to autoplay.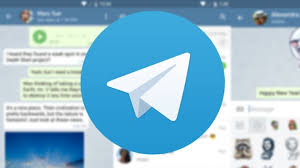 Telegram, though not like YouTube and other popular video streaming service, is a platform where millions of videos and media files are shared each day. The latest Telegram 5.4 brings a new option where users can autoplay videos that are shared/received on Telegram.
What's New in Telegram 5.4:
Autoplaying videos and automatic downloads in version 5.4:
Autoplaying videos. Videos in chats start playing automatically, press the volume buttons on your device to turn sound on.
New settings for automatic media download. Control data consumption with granular precision or quickly switch between presets (Low/Medium/High).
Logout alternatives. The logout menu now shows alternative options to log out.
Today's update will make smaller videos autoplay without sound when they reach your screen. To unmute them, the user can simply press the volume buttons on their device. Well, it is similar to how autoplay is on YouTube, Instagram and certain other video streaming platforms.
If you're data conscious, don't forget to disable the autoplay videos from settings after updating to the latest version. It comes enabled at default on Telegram 5.4. However, Telegram offers much precise control option to set the autoplay. The data usage can be set to Low, Medium and High presets for Mobile, Roaming and Wi-Fi depending on your preference and data availability.
Moreover, there are options to manually set up automatic downloads by chat type, media type and file size. The app will remember your choices as the Custom preset in case you need to temporarily switch to Low and back — or the other way around.
Needless to say, Telegram is improving a lot with each update. It has myriads of features and capabilities which are nowhere to be seen on its competitors. With the new update, it's getting even powerful and feature-packed giving the users more control. What do you guys think of it? Do let us know in the comments.