Samsung released the One UI 3.0 beta for the Galaxy Z Fold 2 in South Korea on November 25th. However, Samsung paused the rollout of the update soon after it's release. Samsung cited a critical bug in the firmware besides the cumbersome delay. It seems that they might have fixed the bug since Samsung resumed rolling out the update in South Korea.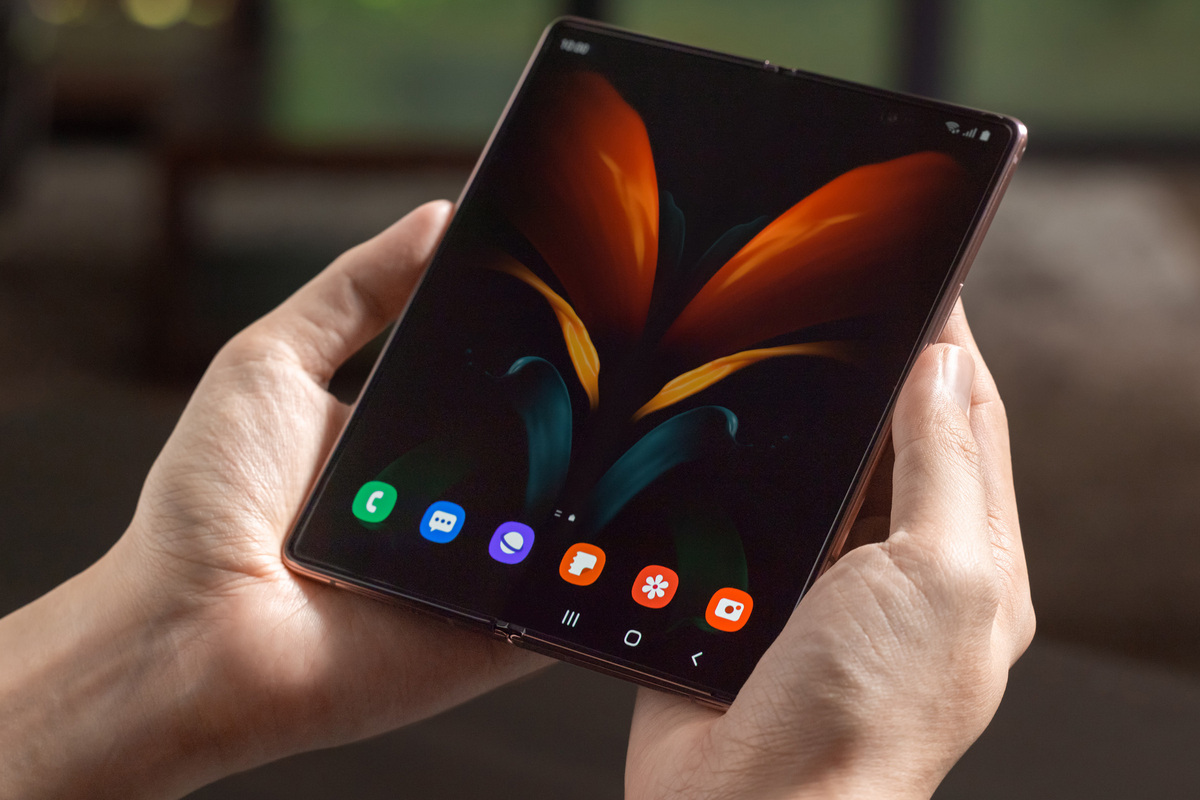 The bug in the initial update as reported by the beta testers prevented the users from unlocking their Galaxy Z Fold 2  devices, and they were left with nothing but to perform a factory reset to start using their Fold 2.
Samsung is now rolling out the new update with firmware version F916NKSU1ZTKD for the Galaxy Z Fold 2 beta testers in South Korea. Samsung resumed recruiting new participants for their beta program. The Korean giant also mentioned in their community forum that they have released a hotfix update for the users who have installed the update with the critical bug.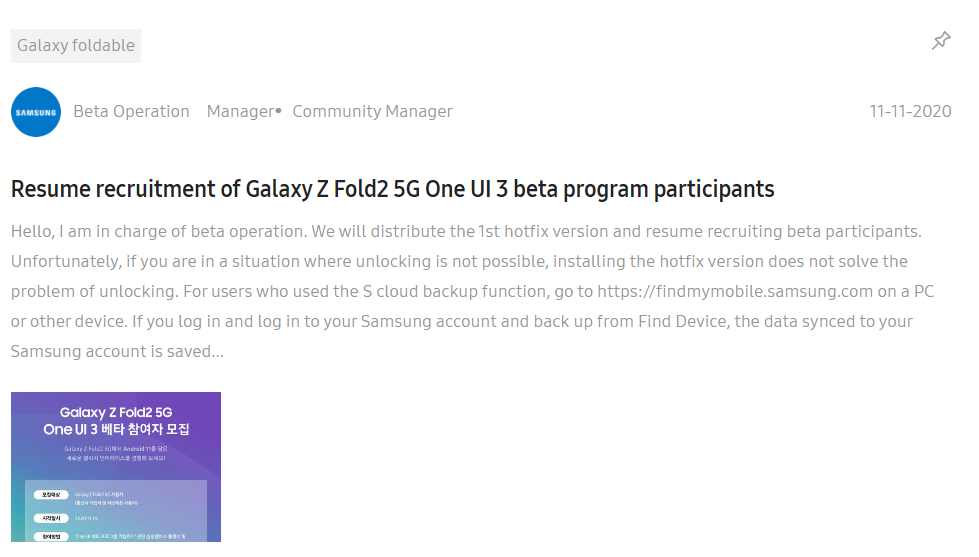 The users who installed the hotfix update are reporting that the lock screen related bug has been fixed. Samsung will likely release more One UI 3.0 beta updates for the Galaxy Z Fold 2 in the coming weeks. Until then cannot expect a stable release of the One UI 3.0 for the Galaxy Fold 2.
One UI 3.0 Update timeline
Samsung earlier closed the One UI 3.0 beta update for the Galaxy Note 20 series. The stable update for the Galaxy Note 20 and the Galaxy Note 20 Ultra is not so far away.
Samsung has also started to recruit beta testers for the One UI 3.0 update to the Galaxy S10 series. We expect that Samsung will most likely release a stable version of the Android 11 based One UI 3.0 for the Galaxy S20 and the Note 20 series by next month.