"ZTE is preparing a smartwatch", we told you many stories about the new smartwatch that is coming from ZTE. The ZTE's first smartwatch ZTE Quartz is finally here with some beautiful yet affordable features.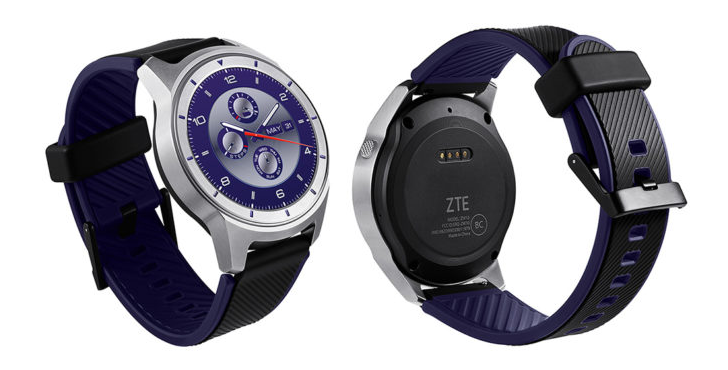 The ZTE Quartz is going to be made available via T-Mobile for $192 on April 21. You can also get it online starting April 14th.
ZTE Quartz smartwatch comes with Android Wear 2.0 and is powered by Snapdragon Wear 2100 chipset. There's a a 1.4″ AMOLED display with a 400×400 resolution and Gorilla Glass 3. It packs 786 MB of RAM with 4GB of internal storage and standalone cellular connectivity of 3G or 4G. There's a support for GPS and is  IP67 water/dust resistance certified.
In sensors there's a step-tracking accelerometer, a  gyroscope, a pressure-sensing barometer and a heart- rate sensor.
It's 500mAh battery can withstand for about 36 hours.
"The ZTE Quartz is the industry's best introductory smartwatch that allows you the opportunity to experience Android Wear 2.0 without breaking the bank," a ZTE spokesperson said. "The ZTE Quartz smartwatch evokes a solid and sturdy, yet stylish design that blends form and function."
The only thing we missed is the absence of the NFC. Well, it's still a bargain deal for $192 if you wanna buy some good and beautiful smartwatch.