Animated things like emojis, stickers, and GIFs are more expressive than letters and they add a little fun to your boring text. To make your control and search easy over the animated media, Google is rolling out a new setting to the Gboard app called "Emojis, Stickers & GIFs." Ultimately, making it effortless for you to insert appropriate emojis, stickers, or GIFs into your chats and posts.
The "Emojis, Stickers & GIFs" option replaces the Search section in the Gboard settings. The latest setting section will provide you with sub-sections to deal with Layout and Suggestions. This part includes the controls that were engaged in the main Preferences or Advanced sections previously. You can easily toggle the options accordingly by simply reading the descriptions.
Moreover, with the update, the emoji access replaces the language switch button. Tapping on the new button will open the section just like before. Plus, the fast access row will show the most used and most popular above the main keyboard. While the Alt key will show the emoji with a physical keyboard, just toggle the best emoji settings for you.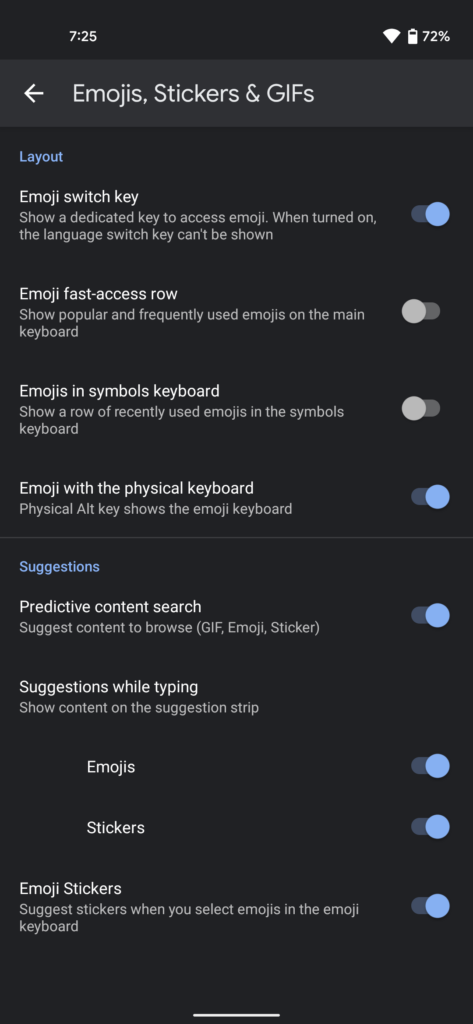 Furthermore, the settings that were present under the Text correction are now under the Suggestions sub-menu. You can choose for the Predictive content search that will suggest the animated media. Additionally, the app will suggest the appropriate emoji and sticker based on your text. Also, toggling the emoji stickers will offer sticker suggestions while inserting an emoji.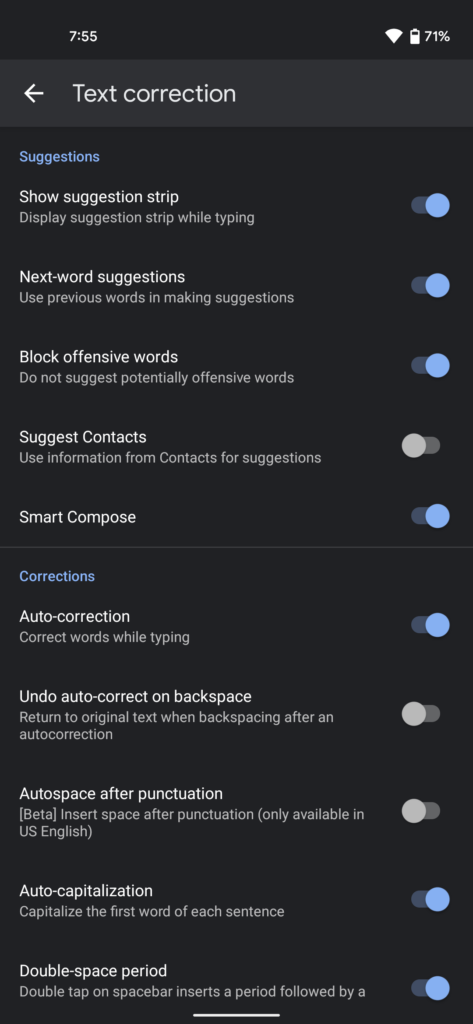 The new settings with version 10.8 are currently limited to Android 12. But it will probably roll out to older versions as it is not something exclusively for the upcoming OS.