OnePlus, a premium device maker which has launhced several flagship devices over the period of time. They started off with the OnePlus One many years ago, then came the OnePlus 2 ,3/3T and now OnePlus 5/5T/6 are available in the market. OnePlus 5/5T made huge sales due to which a lot of development is going on for the device. Similarly, for those who want to tweak the smartphone have to root OnePlus 5/5T.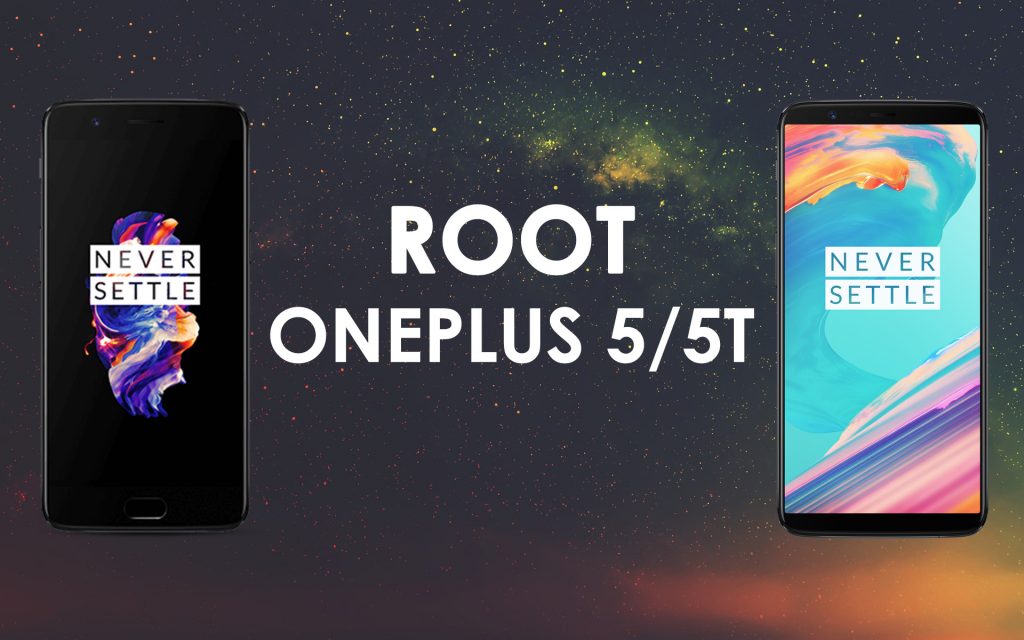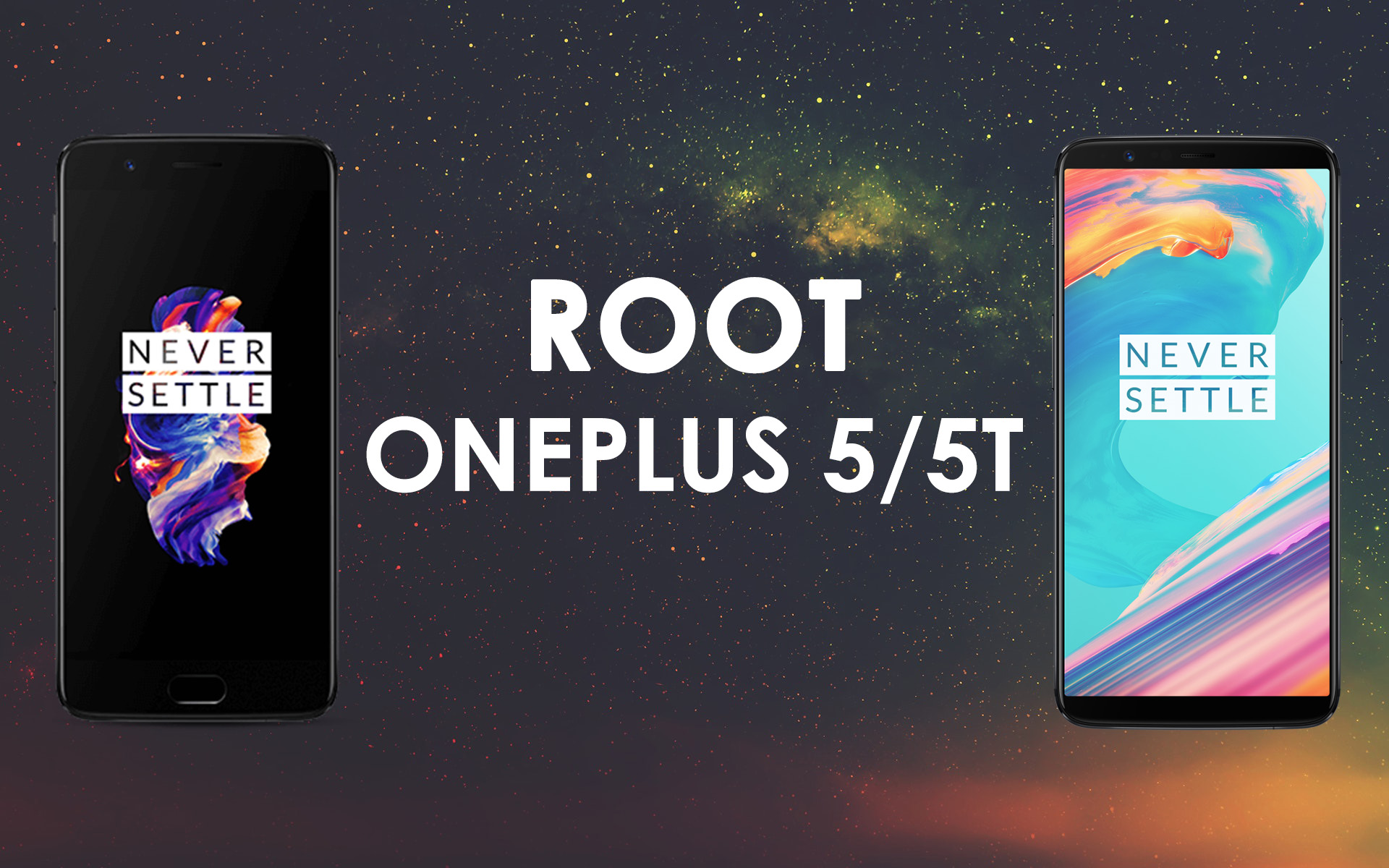 Today, we will show you how you can Root OnePlus 5/5T. In order to install any third party MOD, ROM or any other software tidbit you need root access. So we will be guiding you on how you can Root your OnePlus 5 and 5 Device.
Additionally, taking about the OnePlus 5 which launched last year, the Snapdragon 835 powered device has a lot to offer to its users. IT packs 6/8 GB of RAM with Dual Camera and front fingerprint sensor. It is a full package at a reasonable price. You can check the review of both the Black OnePlus 5 and Gold Colored OnePlus.
Even OnePlus 5T carriers a lot new features. It features 6-inch Quad-HD screen with 18:9 aspect ratio. It is powered by the same Qualcomm Snapdragon 835 SoC clocked at up to 2.45GHz. Talking about the camera, it packs the same camera of 16 megapixel sensor on the front. There's a slight change on the back as the coal length of one lens has been decreased to 1.7 to get better depth effect. Talking about the sensor size, it powers the same 20 MP and 16 MP sensor size. It was made available in Lava Red, Sandstone White and usual Black color.
You Might Like:
How to install Stock ROM on OnePlus 5?
Best Custom ROMs for OnePlus 5T (2018)
How to change OnePlus 5 Font style and Font size
How to connect OnePlus 5/5T with TV
Get OnePlus 5 official wallpapers for your device
Pre-requisites:
A OnePlus 5 handset.
Your device should have [Read to: Unlocked Bootloader] (Process is same for OnePlus 5/5T and 6).
ADB and Fastboot pre-installed on your PC/Laptop  or MAC.
TWRP  recovery
Steps to Root OnePlus 5/5T
Installing TWRP Receoevry on OnePlus5/5T
After your device Bootloader is unlcoked, turn off your device and disconnect it from the USB.
Now, boot to the Fastboot mode by pressing Volume Up and Power button together for few seconds.
It will boot into Fastboot Mode.
Now, connect phone to PC via USB.
Open the FOlder where you have extracted the ADB and FAstboot Tools.
Start the command prompt and type "cd". After that leave a space and go to the directory where ADB and Fastboot are installed, where we have pasted the recovery image earlier.
Copy the directory and paste it into the command prompt.
To flash the recovery now give the below-mentioned command:

fastboot flash twrp.img

You are done | OnePlus 5/5T now have twrp recovery.
Steps to Root OnePlus 5/5T
Once the flashing done you need to boot into TWRP Recovery mode.
So use Vol Up or Down on your phone to navigate Recovery then press Power button.
Now you are in the TWRP Recovery mode.
IN order to get root access, you need to install Magisk ZIp from your PC to Internal memory of OnePlus 5/5T.
Once you copied the Magisk then flash it.
Select Install and browse for the Magisk ZIP and swipe to flash the zip file.
After flashing, Reboot your device from Recovery.
Now device have root access and you can check it by installing any Root Checker app.
Hurray! It's done.
So, now you can install Custom ROMs on boh the OnePlus 5/5T:
Best Custom ROMs for OnePlus 5T (2018)
Best Custom ROMs for OnePlus 5
Well, if you have any problems and issue while troubleshooting the OnePlus 5/5T.
Problem Troubleshooting guides:
How to fix OnePlus 5 not turning on or booting issue
Fix OnePlus 5 Issues: Adaptive brightness, MTP not working and Performance problems
OnePlus shows the OnePlus 5T Cactus test in new ad