Android 11 is the latest stable OS version that was released last year in September. Numerous devices from different OEMs across the globe have already received the stable version. If we talk particularly about Vivo, the company is releasing Android 11 to its devices for a couple of months. In fact, the first smartphone launched in Europe with Android 11 was the Vivo X51 5G.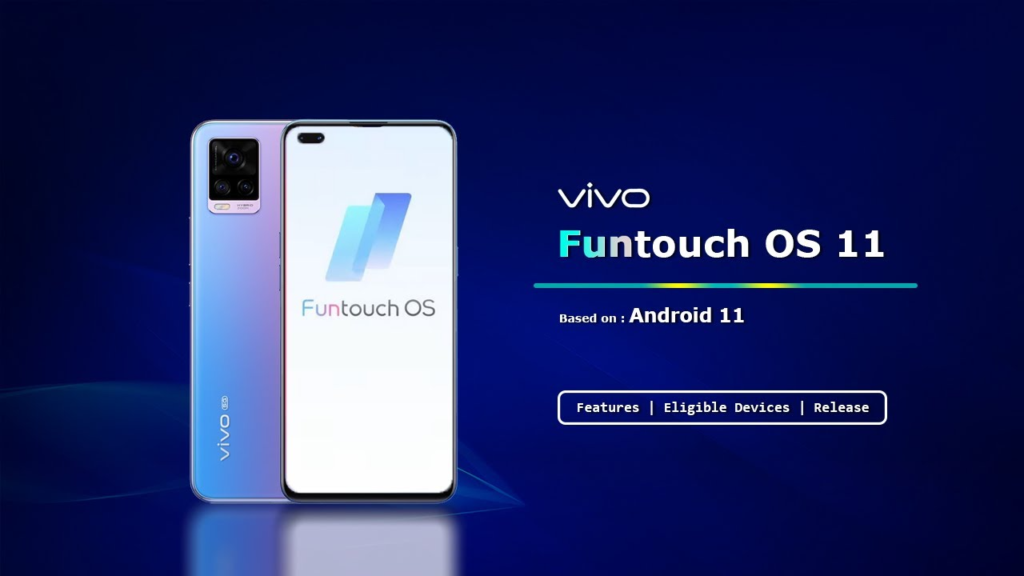 Tough a handful of Vivo devices including Vivo Y19, Vivo Y15, Vivo S1 Pro, Vivo V17, Vivo Z1x, and Vivo Z1 Pro now run on Android 11, but most of them still fuel Funtouch OS 10.5. Now the company has made its plan to release Funtouch OS 11 soon for these handsets.
For your information, The above-mentioned smartphones were set to grab the Beta builds of Funtouch OS 11 sometime in January and April as per the update schedule.
Concerning features, Funtouch OS 11 adds a bunch of utilities along with increased productivity. Moreover, it brings a plethora of new features designed to make your device more visually appealing.
Apart from the Android 11 goodies like chat bubbles, native screen recorder, smart media control, smart conversations, one-time permissions, and more. FuntouchOS 11 tosses these traits with some extensive attributes like:
Always on Display
ο Vivo has added more to the AOD feature, Users will be able to choose from different customization options that offer lots of colors and dynamic light effects.
New Design
ο Vivo is going for a uniform look with its apps. The apps all have a white backdrop while the texts and shapes are in black and blue.
Gallery
ο The Gallery app is also getting a new album called Memories. Photos under memories are grouped according to time, location, events, and even intimacy level
ο AI Editor makes it easier to edit videos. Users will be able to use the AI Editor to identify the main characters and highlight key moments.
iManager
ο This is an app that provides a summary of the details of your phone including performance and security scan features.
S-capture
ο This feature will allow the user to take screenshots using shapes and doodle them
ο The screen recording feature will also be able to record audio wither.
Ultra Game Mode
ο It includes features such as Game Picture-in-Picture that allows you to launch a chat app in a floating window mode while playing a game.
ο Esports mode blocks alerts during gameplay for a more immersive experience.
ο There is a real-time adaptive frame rate that boosts game performance.