The image below displays the arrival of the Nokia 8.3 5G with the latest stable operating system, Android 12. The same Geekbench listings are spotted for Nokia XR20 5G and Nokia G50 5G. Also, as the Nokia XR20 and Nokia G50 operate on the same processor, it will be easier for the company to update them in sequence.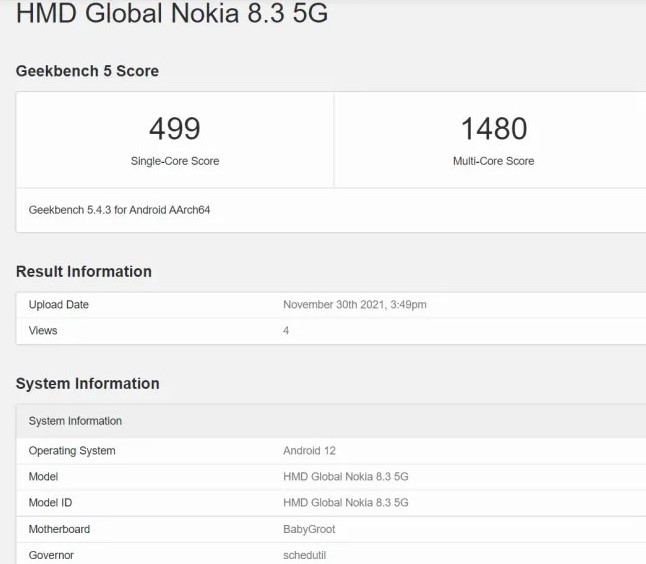 Android 12 will bring the major overhaul ever to your smartphones, ranging from revamping UI to enhanced security tools. The version entirely emphasizes the "Material You" theme based on personalization. Accompanying this is an engine code-named "monet" that brings a palette of color based on the home screen wallpaper. The theme syncs to your apps, UI, wallpaper, and other platforms accordingly. To know the best of Android 12 features, tap on the button below.
Moreover, despite the slow deployment of the OS, Nokia has already revealed a list of its flagships that are eligible to receive the Android 12 update by the end of next year. You can visit the link below and check if your Nokia device has made it to the list.