Samsung is one of the best smartphone brands in the market in all aspects. Where other OEMs don't offer a lot of UI customizations in their software, Samsung stands apart. Moreover, in order to give their users a whiter than white experience, the Korean giant offers a suite of their own apps known as Samsung modules. The company is rolling out an update for its modules which brings bug fixes and new features for a smoother experience.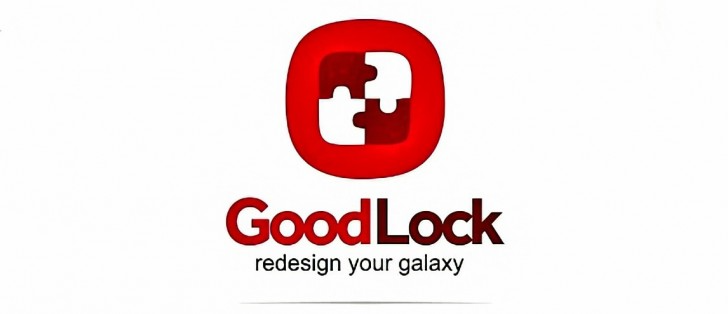 Good Lock
Good Lock is the best module offered by Samsung. It enables the user to customize various aspects of Samsung's One UI software. Moreover, they can theme their phone to their liking or even add new features.
Changelog: V2.0.00.3
Sorting the order by app installation status
Ready for the new app (Routine +)
Modified GUI issues
The smartphone brand frequently updates the module by adding more features and fixing glitches. Over the years, various modules like Home Up, Theme Park, MultiStar, Clockface, and more have been added to the list, which are now receiving an overhaul.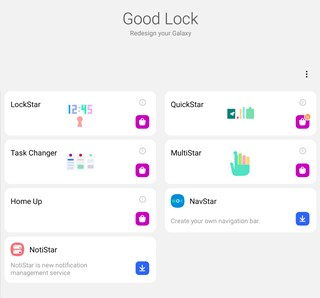 Theme Park
Theme Park is a platform to create themes and install them conveniently. It extracts dominant colors from wallpaper and creates themes automatically based on the user's style and colors.
changelog: V1.0.8.8
Import from theme park's theme
Other minor bug fixes
Home Up
It is the most recently released module that allows users to modify each little aspect of the stock One UI launcher, such as home screen layout and folder properties.
changelog: V2.0.01.19
Add two kinds of layout (Vertical List / Slim List)
Support Mini mode (only for List / Grid / Stack list type
Add Circular list mode (only for Vertical List / Slim List)
Provide quick launch of split-screen on the recent app
MultiStar
The module lets you enjoy the multi-window experience on your Samsung device. This means you can use several apps at the same time by hiding the status and the navigation bar on multi-window mode without pausing.
changelog: V4.4.15
Supports "Prevent pop-up view minimization"
Improved the issue that 'Enable multiwindow to all apps' is not working in some apps
Adjust the font size in MultiStar after changing the resolution
Modified a message on multiwindow restriction
NotiStar
As the name suggests, NotiStar is an easy notification management service via which the user can search for delivered notifications and categorize them as per choices.
changelog: V3.1.30.0
Show alert message when the lock screen hide content setting is turned on
Fix Database searching issue with special characters
(Search might not work properly if some special characters are included in the filter)
Fixed other minor bugs
Clockface
Samsung Clockface provides a variety of new clock styles for the phones' lock screens and always-on displays clock. It allows the user to change the lock screen or AOD clock as per their choice.
changelog: V2.2.29.0
Update GIF image resource
Update angle correction logic when editing the customized item