Isn't T-Mobile improving its service? As they are continuously providing updates for most of the Samsung devices like Note 4, Note 5, Galaxy S6, Galaxy S6 Edge+. Recently, they bragged 600MHz spectrum worth $7.99 billion in Spectrum Auction.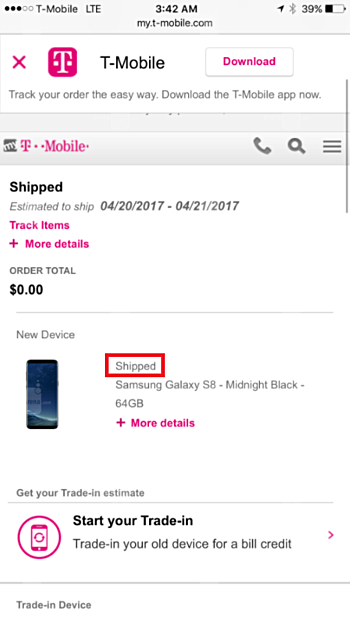 The Magenta carrier is doing pretty well, now, they have started shipping the Smasung Galaxy S8 devices. The users who have pre-ordered it have started receiving the Samsung's beast.
T-Mobile even started shipping the LG G6 ahead of all other carriers. Similar is the situation with the Samsung Galaxy S8, they have started shipping week before it's actual launch date. Samsung Galaxy S8, the handset is officially set to go on sale in the US on April 21.
Read More: Samsung Galaxy S8 6 GB RAM version may come to North America
Users who have ordered it form the official Samsung's online store, they are receiving free Audio Dock as a gift.