Telegram never fails to amuse users with its new features and improvements. Every build for the app arrives with exciting new features, luring more users. The latest is no exception, Telegram 8.3 carries a bunch of improvements emphasizing privacy and other innovations.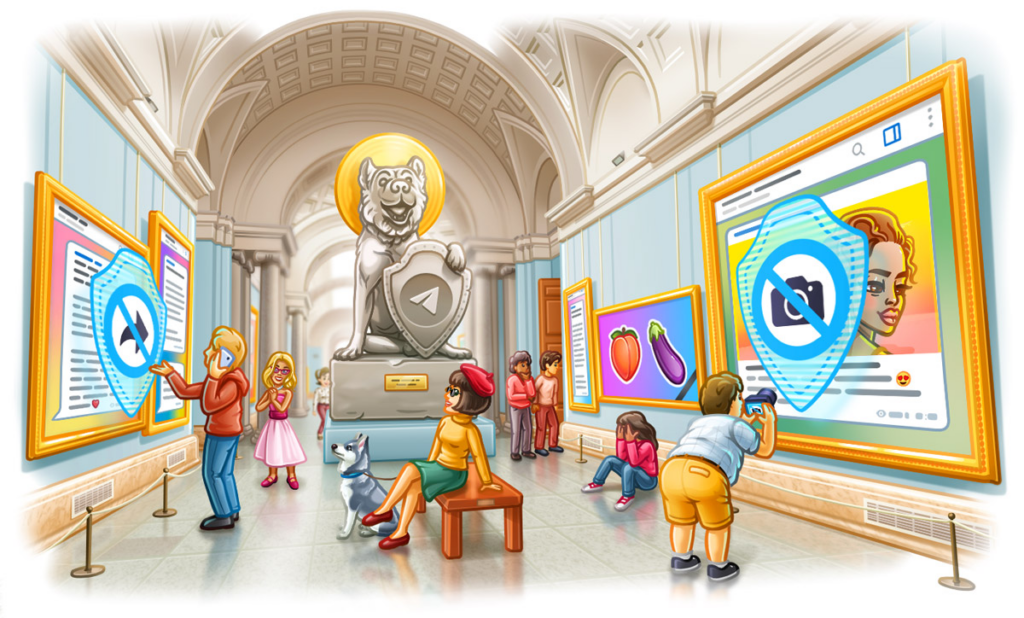 Most of the features of the Telegram 8.3 are directed towards the working of public groups, while some focus on improving the confidentiality of personal correspondence. Here is what's included in the package.
Protected Content in Groups and Channels
The most noticeable part of the update is the content protection policy for creators. The group/channel owners who want to limit their content to selected members can restrict message forwarding. Also, it will limit the ability to save media and not allow any member to take screenshots. This will make sure that the content will reach only their intended audience.
Go to Group or Channel Info page > Group / Channel Type > Restrict Saving Content
Delete Messages by Date
Though Telegram users can delete any messages from any conversation at any time. This update tweaks the option. Now, you can clear message history from a selected day or date range. However, it only works in a one-on-one chat, while messages in any chat can be set to auto-delete according to your choice.
Tap on the date bar as you scroll through the chat and then choose the days you wish to clear chat.
Manage Connected Devices
You can use the Telegram app on multiple devices and control it through the Devices menu. The latest update adds a button and a setting to quickly link a desktop device and log out automatically after being inactive for some time. Moreover, you can set which device can accept calls or new secret chats.
Anonymous Posting in Public Groups
From now onwards, all the public groups and channel comments will appear as a channel while you send messages to these groups. By this, only your name and picture will appear on the channel instead of your personal account. Also, you will see the channel's name at the top of your message bubble.
New Ways to Log In via Call
Telegram confirms your mobile number via a text message when you try to log in. From today, some of the users will have an option to receive a login call from Telegram and then enter the number called.
Responses to Join Requests
Now, you can see the community of the admin who responds to your request of joining a group or channel.
Global Chat Themes on Android
Telegram 8.3 for Android brings new colorful animated chat themes and message bubbles which are available in both Day and Night mode. Furthermore, you can personalize these designs and change the pattern or color according to your choice.
To edit and share your creations, tap on 'Browse Themes'
Text Recognition on iOS 13+
If you are using the iOS 13 or above version, you get the Text Recognition feature on Telegram. With this, you can quickly select, copy and search for an image, that too without touching your keyboard!
Format Text in Media Captions on iOS
Another feature that is exclusive to iOS is formatting text of media captions. You can use bold, italics, and all text formatting options for writing media captions. To mention, this feature is already available for Android users.
Redesigned Contact Info on iOS
With Telegram 8.3, the iOS 1 users will see the info pages of Contacts, Groups, and Channels in a new style.