If your are residing in the UK and want to own the Galaxy S8? Then we have found the deal for you. UK-based carrier, 3 is offering a dream come true deal to you on the Samsung S8 and the LG K3. There is an offer for iPhone 7 also.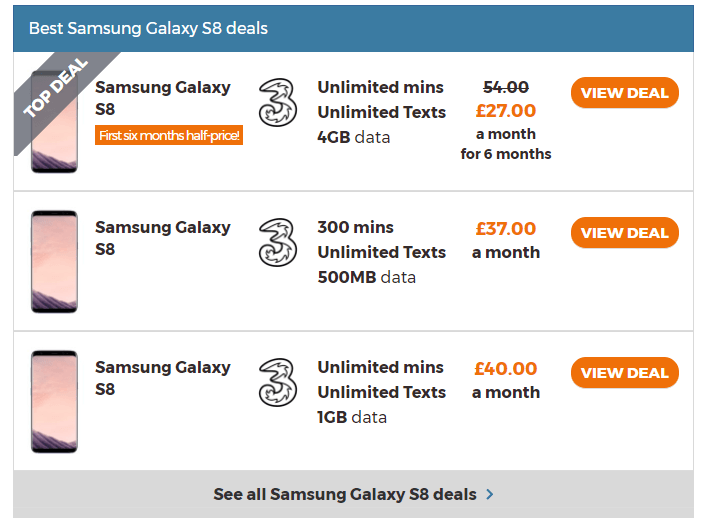 The deal will get you both these phones with your monthly instalments cut by 50% for half a year. Yes, you heard that right.
For the Samsung Galaxy S8, you will have to pay £22.50 for six months. After 6 months you will be paying the full installments of £45 per month. You will also be getting unlimited minutes, unlimited texts and 1GB of data.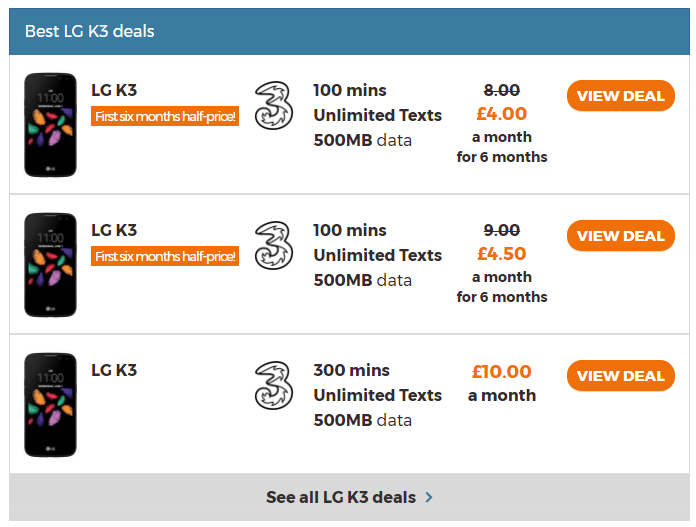 The other phone, LG K3 is a more modest device compared to the Galaxy S8. The LG K3 won't set you back much more than £4 a month with £19 upfront payment. Also, you will get talktime and message less for free with it. You will be getting 100 minutes of talk-time, unlimited texts and 500MB of data every month.