In the year 2017-2018, we have witnessed a lot in the tech segment. Some major innovation has been seen in the smartphone category, and almost every brand has adopted the Dual-Camera and Bezel-less Display trend now. Altogether we can say that except smartphones not much has changed in the categories like Gaming, Wearable devices, VR, etc. Here in this specific write-up, we will be talking about smartwatches. If you are a big fan of wearable tech, then this story is dedicated to you. Here we will be talking about some of the best upcoming smartwatches a person will be able to acquire in 2018-2019.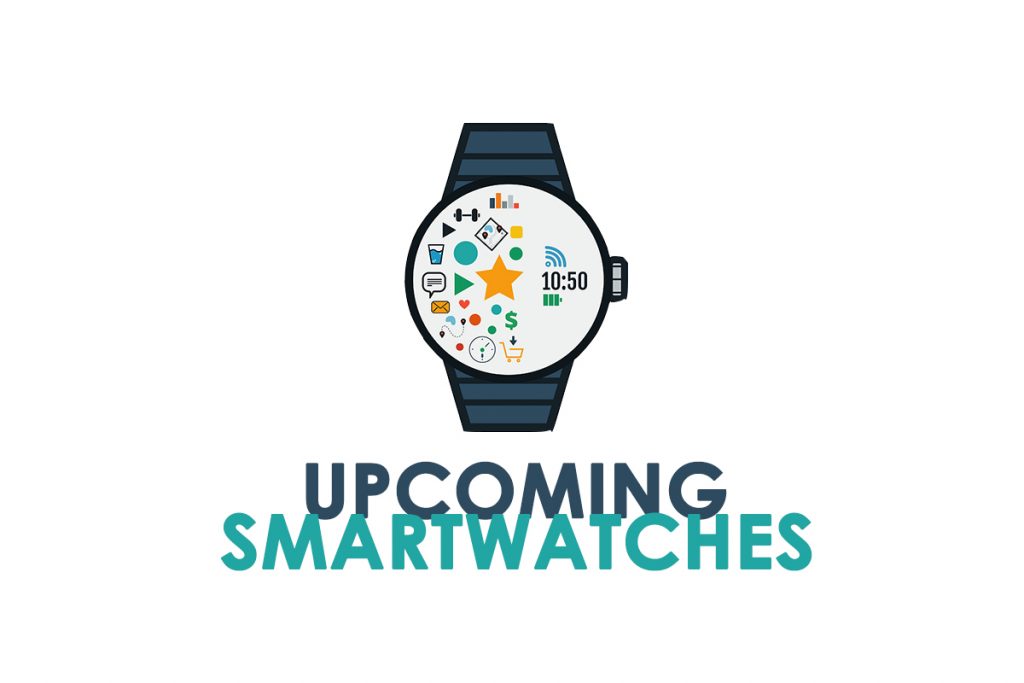 The smartwatch category according to us is too much underrated. It's been a long since the first smartwatch was introduced and still, they aren't evolved as expected. Generally, people expect their watch to replace the smartphone, but at present nothing similar is in existence. For now, Smartwatches cannot take the place of a smartphone, but at least they can be an excellent companion to them.
Read Related:
Buy Casio WSD-F10 smartwatch for just $249.99 ($149 OFF)
LG' next smartwatch might bear a new Libre branding
Google to introduce Pixel smartwatches this year
Although there are some rumours that in the upcoming days we might witness some great standalone smartwatches. If you are looking for a new smartwatch, then do consider going through our entire write-up as it will help you know more about future possibilities. So without making any delay let's get to the list of Best Smartwatches, we are expecting to arrive in 2018-2019.
List of upcoming Smartwatch expected in 2018-2019
1.) Pixel Smartwatch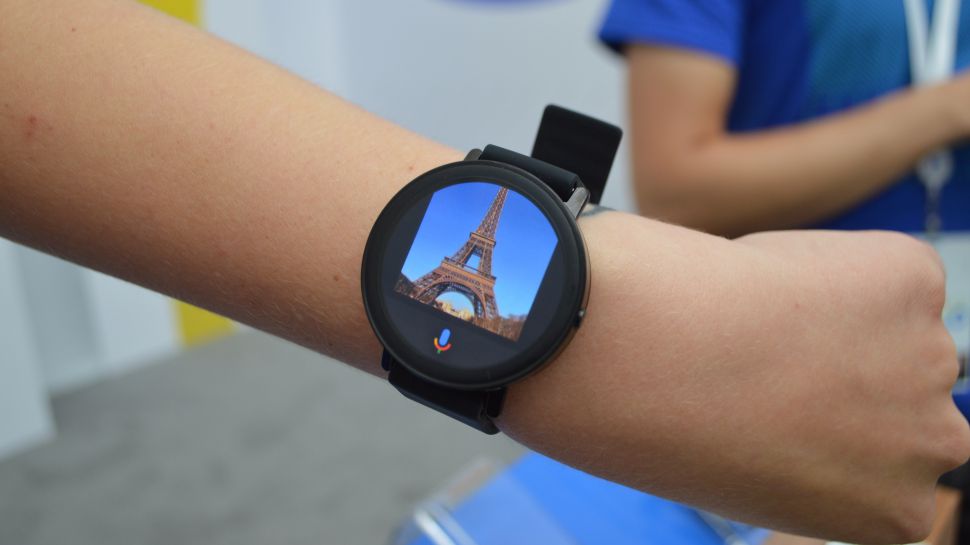 Google hasn't revealed anything about the Pixel smartwatch yet but for a long time rumours are prevailing in the market. At present Google is gearing up to launch the all-new Pixel 3 and 3 XL devices. As disclosed by old leaks Google is silently working on two smart wearable devices codenamed as the Angelfish and Swordfish. Earlier, a source named evleaks have suggested that Google will be launching them alongside the Pixel 3-series devices but for now, Google is tight-lipped.
Both smartwatches will run the fresh Android Wear 2.0 OS and will feature a super clean UI. According to rumours, the watch named Angelfish will arrive in two variants: 42mm/46mm and this strategy look quite inspired by the Apple watch. Both Angelfish and Swordfish are expected to pack essential features like GPS, LTE connectivity and more.
2.) OnePlus Watch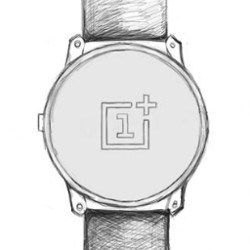 OnePlus first came into highlights with the launch of a flagship device called OnePlus One. Till date they are working hard to maintain their position in the headlines, the recent OnePlus 6 device is the biggest example of it. They are generally known for providing top-notch hardware at unbelievable prices. Brands like Apple, Xiaomi, Huawei are already offering some devices in the smartwatch category, and here OnePlus lacks.
Related:
How to Unlock Bootloader of OnePlus 6
How to Root Oneplus 5/5T with Magisk?
OnePlus 6 Amber Red is Official now, Coming to India soon
[Guide] Install Unofficial LineageOS 15.1 on OnePlus 6
There are some rumours and according to them OnePlus is working on a smartwatch which they will unveil shortly. Not much has been disclosed about it, but we are sure whatever they are working on will be enough to surprise the whole tech community. From the house of OnePlus, no news is there about it, but following rumours we can say that this watch will come with solid features like IP67/IP68 rating, Metallic design, etc.
3.) HTC Halfbeak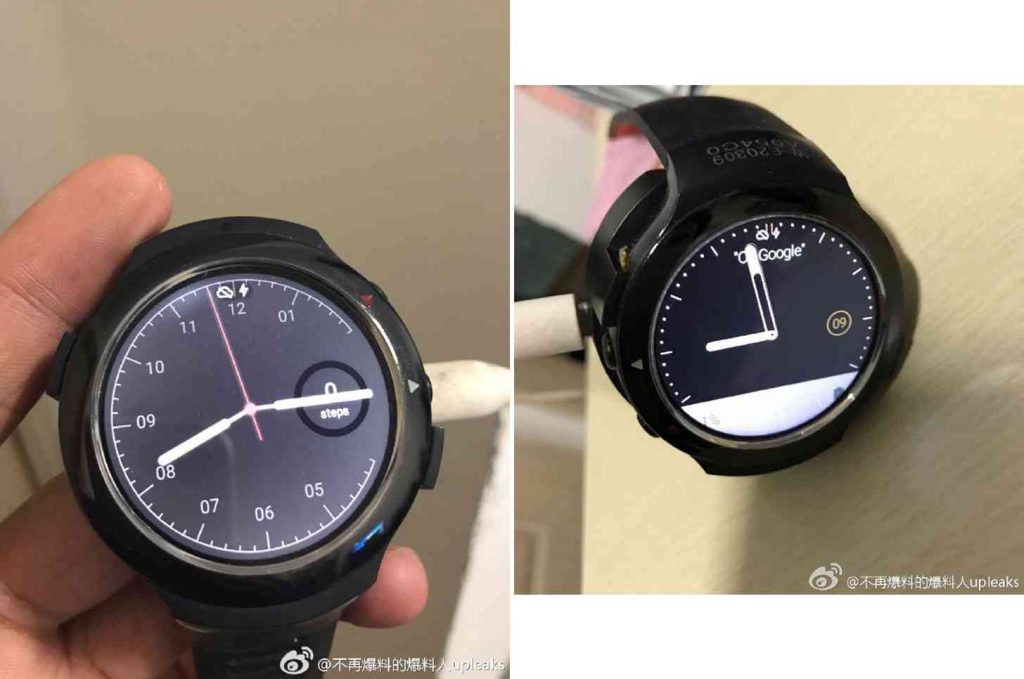 A long time ago in 2017, some images of a smartwatch from the house of HTC were leaked. It seems like it was a sort of prototype as we are in 2018 and still nothing like that exists in the real world. The images of the watch have appeared on the Chinese website Weibo. As visible in the images, the watch has a circular dial design. According to rumours, it will pack an OLED Touch Display. One can notice that a logo of HTC along with the logo of a sports brand called Under Armor is present.
The name Under Armor is enough to describe its fitness features. The leaked name of the watch was termed as Halfbreak, though it more sounds like a codename. HTC is currently suffering from declining sales due to which they might have postponed the launch of this gadget temporarily. The colour scheme visible in the image looks eye-catching, for more details we have to wait for the official announcement.
4.) Apple Watch Series 4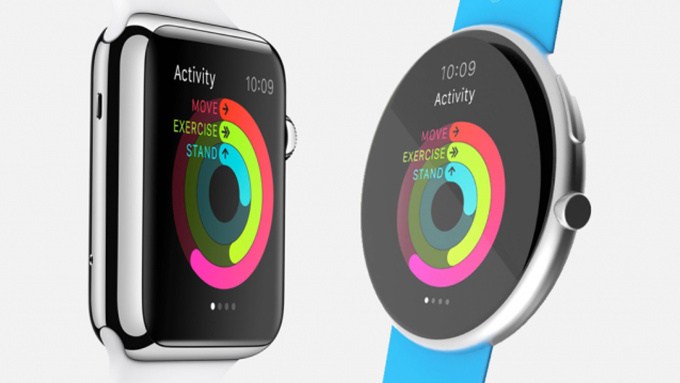 Apple's Watch Series 3 in overall is an excellent piece of technology, and however, due to premium pricing, their market is tiny. The most significant fact suggested by rumour is that this time Apple can change the square dial design of the watch to a circular one. The above-posted image is not official but is enough to give you a rough idea of its appearance.
This upcoming Watch Series will come with an all-new Apple chipset coupled with the fast memory. Apple Watch Series 4 will come with some essential features like water resistance, sleep monitoring, heart rate sensor, etc. According to rumours this time Apple will present a more independent smartwatch. Altogether a user will no more have to have an Apple iPhone to run it. Maybe this time we will see a smartwatch with shrunk bezels.
5.) Microsoft Surface Watch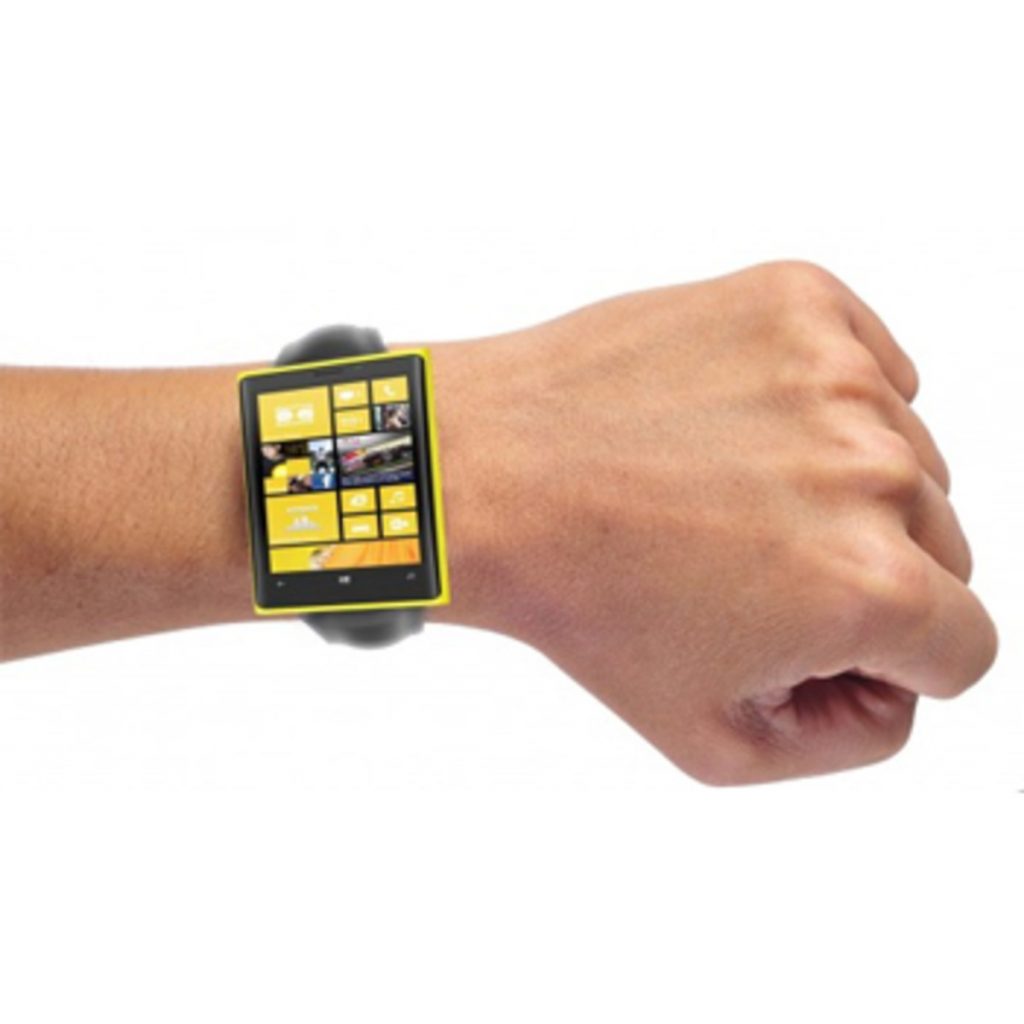 Microsoft is a giant brand is mainly known for its Windows-running devices. Earlier some rumours were there that they are preparing to unveil a new Surface phone in the market. According to the latest rumours, Microsoft is also silently working on a new smartwatch. This thing might be known as the Surface watch. However, no official information is there yet.
These rumours are prevailing in the market for a while now, and the users are still waiting for it to arrive. Not even a single image leaks are there so, for now, we are relying on the details suggested by the talks and rumours. Microsoft's Surface Watch is expected to be constructed out of Oxynitride Aluminum body. The watch will come with a rectangular dial design and will offer all the top-end features including water resistance, sleep monitoring, step counter, LTE connectivity, etc.
6). Casio WSD-F30
When it comes to styling, then how one can forget about the Casio smart watch? Well, this year Casio WSD-F30 has made its debut with plenty of goodies but it won't be available until January next year. It hosts MIL-STG-810G verification along with a 1.2 inch OLED display. It runs on Wear OS and offers GPS along with sensors such as accelerometer, gyroscope and pressure.
Although, there are no heart rate sensor and other mapping features. It is available with three days long battery backup and will hold monochrome display. It also offers Google Assistant for easy access to Wear OS core features. It's pricing and other details are not out yet.
Best Smartwatches of 2018
2). LG Watch Sport
When it comes to smart devices, LG is always irresistible due to its vast display sizes and new technologies. Similarly, in the smartwatch field, LG is already an old player. Their fans are now waiting to go the new version of LG Watch Sport 2. Though, the maiden version is one of the most advanced smartwatches that is running on WearOS. Further, it carries several advanced features such as a heart rate sensor, NFC, Google Pay, LTE support and much more.
The new LG Watch sport hosts a 1.38-inch display and a water resistance of 1.5 meters depth for upto 20 minutes.
The best of MWC 2018
Best Android 4G smartphones under INR 7000 in India (2018)
Top 5 Best Time Lapse apps for Android Smartphones (2018)
Best Free Wallpapers for Android Smartphones (2018)
Best Android Phones with Snapdragon 660 Soc
So this is the list of Best upcoming Smartwatches which are expected to arrive in 2018-2019. The above-published list is entirely based on rumours and leaks so, for now, we can't guarantee any of the facts. For more in-depth Tech news stay tuned to GoAndroid.